Rugby Uniforms: The Shades You Will Love To Wear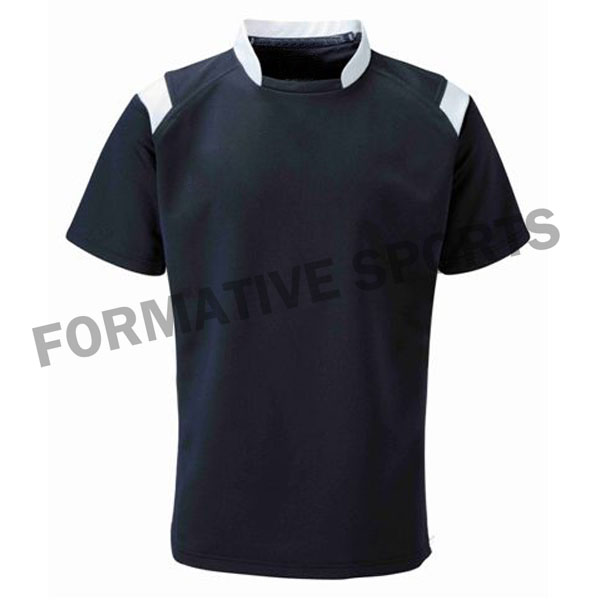 The games are the essential part of human life. It has been since ages that humans are playing different games for recreational purposes. It is evident from the history of the ancient greeks or Romans or Arabs that they have been very sporting throughout. People across the globe are crazy about some of the sporting events. With the evolution in this industry, several sporting events have come to the surface.
One such sport is rugby. The game is known for the valor of the players. This game involves tremendous physical agility. Because of this, the game provides excitement and adventure to the players as well as to the spectators. The popularity of this game can be estimated from the fact that billions of people just love to play and watch this game.
Like other sporting events, this game also has some rules which are mandatory for the players to follow. One such rule is the dress code. In order to play the game, it is necessary for the players to wear rugby uniforms. The uniforms help in providing the unique identity to the players during the game. It gives them the sense of togetherness that they are fighting for one cause.
The rugby uniforms manufacturers are offering their collections in the comprehensive range of designs and specifications. They are doing so in order to meet the diversified requirements of the teams. The sports industry has seen a tremendous change. Nowadays, the players have also come out from the conventional ways. They now want to look great as they are more than just players. They are the heroes in the eyes of their followers.
Currently, the customized rugby uniforms are highly demanded. These are special collections which are designed as per the requirements of the teams. It is the desire of every club that its players should have the unique identity. To ensure this, these collections are provided with the mandatory details like the team logo, player name, number, sponsor logo, etc.
Another thing which the rugby uniforms manufacturers are keeping in mind is to provide the high definition prints on the fabric. They are using sublimation printing technology while providing the impeccable motifs on the fabric.
You have the option to buy directly from the rugby jersey suppliers at competitive rates.