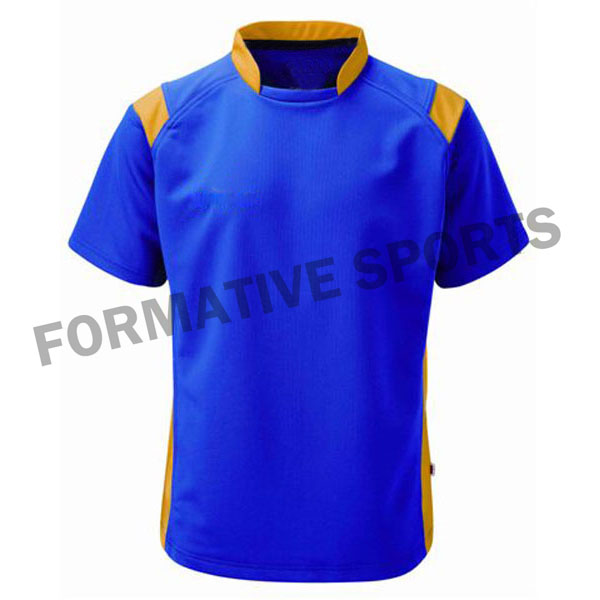 As a person who enjoys participating in sports, you are aware of how essential it is to have the appropriate equipment for each match. Formative Sports is pleased to announce the availability of Rugby Uniforms in USA. When it comes to playing rugby, having a uniform that is of high quality is essential. Our motto is customer satisfaction and we offer sportswear at the most reasonable prices.
Rugby Uniforms Manufacturers in USA
No matter if you play rugby professionally or are just starting, our rugby uniforms are made to provide the highest level of comfort and performance possible. We are one of the leading Rugby Uniform Manufacturers in USA. Every component, from the fabric that wicks away sweat to the stitching, has been meticulously crafted so that it can assist you in achieving your full potential out on the field.
Custom Rugby Team Uniform Suppliers in Australia
To ensure that each and every uniform we produce is of the highest possible quality, our team of highly skilled craftsmen only uses the finest fabrics and materials possible. We guarantee the on-time delivery of these uniforms to your doorstep. We are the most trusted Custom Rugby Team Uniform Exporters in Australia.