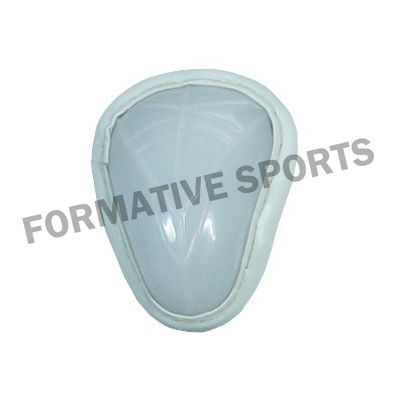 Men who participate in sports often wear a protective device called an abdominal guard, which is also sometimes called a box or a cup. This guard is designed to shield the genital region from injury. To shield the vulnerable groin area from impact, we manufacture a high-quality Abdominal Guard in USA from durable plastic. These guards are available in a variety of sizes to fit the needs of different men.
Abdominal Guard Manufacturers in USA
High-quality protective equipment for athletes of all skill levels are made by Formative Sports. We are a high-quality Abdominal Guard Manufacturers in USA. While training or competing, you can feel confident in the protection and comfort provided by our Abdominal Guards. Our Abdominal Guards are made from high-quality materials to last for a long time, be reliable, and give you the necessary protection when it matters most.
Cricket Abdominal Guard Suppliers in Australia
We take pride in the superior quality of our goods and work hard to guarantee 100% customer satisfaction. Our abdominal guards are available in a range of sizes and styles. As a leading Cricket Abdominal Guard Exporters in Australia, we know how crucial it is to provide only the highest quality goods to our patrons.