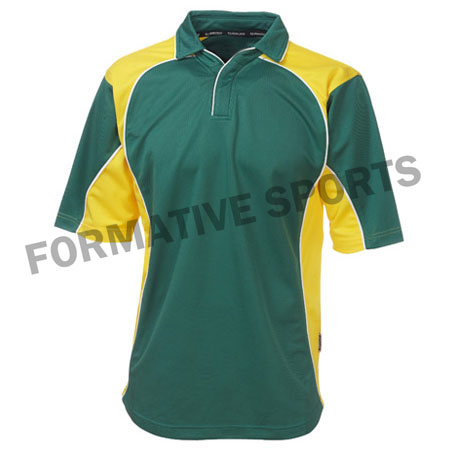 Our cricket uniforms are designed using the latest technology and materials, ensuring that they provide optimal performance and comfort to players on the field. Formative Sports is a leading high-quality Cricket Uniforms in USA, offering a wide range of products that are both stylish and functional.
Cricket Uniforms Manufacturers in USA
Our experienced professionals work closely with our customers to ensure that their cricket uniforms meet their expectations and reflect their team's identity and personality. We offer a wide range of Cricket Uniforms Manufacturers in USA, available in various designs, colors, and sizes, to suit the needs of different teams and players. At Formative Sports, we use high-quality materials such as polyester and cotton to create our cricket uniforms, ensuring that they are lightweight, breathable, and moisture-wicking.
Custom Cricket Team Uniform Suppliers in Australia
We also offer customization services, allowing our customers to create their own unique cricket uniforms that reflect their team's branding and identity. Our Custom Cricket Team Uniform Exporters in Australia, resulting in a high-quality finish that is both stylish and functional. Our customization process involves using embroidery, screen printing, or heat transfer techniques to apply logos, text, and other designs to the cricket uniforms.