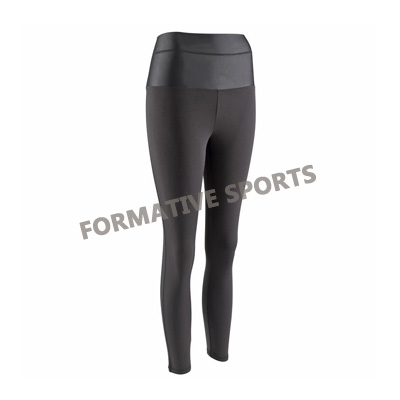 Gym Leggings
Gym Leggings becomes essential when you want to perform exercises which needs long stretches. Formative Sports realized the need for specially crafted gym leggings and came up with a unique theme of sober gym leggings. Carving its names as the best gym leggings manufacturers of Pakistan, today Formative Sports stand out from the crowd.
What are the unique features of Formative Gym Leggings?
No other gym legging manufacturer extends customization support to its customers. The uniqueness of the Formative Sports gym leggings lies here. The customers can customize their gym leggings as and when they want. Additionally, they may prefer either to go ahead with the sublimation printing or the screen printing for inscribing the player's name. These qualities of Formative Sports have earned them a title of best gym legging suppliers of Pakistan.