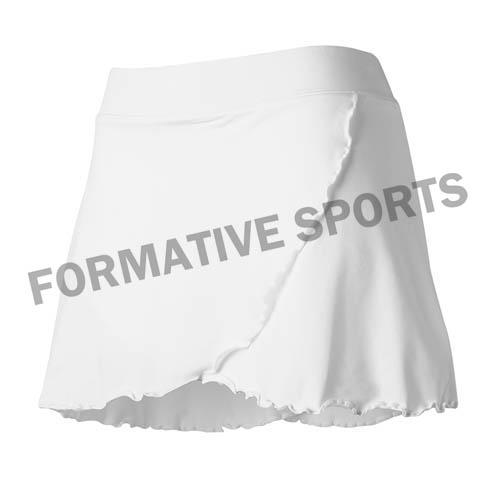 At Formative Sports, you can find a fascinating variety of tennis skirts in a wide range of sizes. You can get in touch with us if you are interested in purchasing the most high-quality Tennis Skirts in USA. With the help of our cutting-edge machinery and production techniques, we are able to make skirts to the exact dimensions and specifications requested by our customers.
Tennis Skirts Manufacturers in USA
While competing, the vast majority of female tennis players choose to wear these. Our company is the most trusted Tennis Skirts Manufacturers in USA. These are made from a lightweight fabric of premium quality, to provide a high level of comfort and flexibility to the player while they are playing.
Custom Sublimated Tennis Team Skirt Suppliers in Australia
In order to ensure that the final products are of the highest possible quality and standard, we put our entire inventory of tennis skirts through rigorous quality control procedures. The tennis uniforms are guaranteed to arrive on time. If you are looking for Custom Sublimated Tennis Team Skirts Exporters in Australia who have the highest level of credibility, you can rely on us.