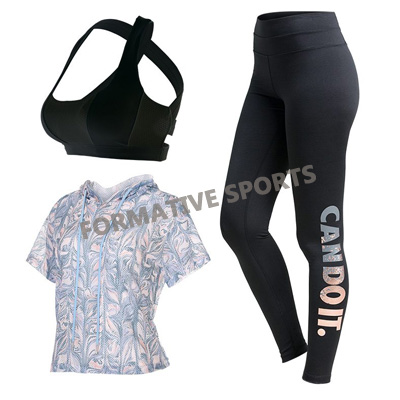 Our clothing is crafted from high-quality materials that are elastic, breathable, and moisture-wicking, allowing you to feel comfortable and cool throughout even the most strenuous workouts. Our collection of Gym Clothing in USA contains everything from tank tops and t-shirts to leggings, shorts, and sports bras.
Gym Clothing Manufacturers in USA
Our team of skilled designers and technicians uses cutting-edge technology and equipment to ensure that our gym wear reaches the highest quality requirements. As the premium Gym Clothing Manufacturers in USA, we strive to create high-quality items that are not only comfortable but also robust and long-lasting.
Custom Gym Clothing Suppliers in Australia
Our items are exported to countries all around the world. We are the chief Custom Gym Clothing Exporters in Australia. We go to considerable lengths to ensure that our products arrive safely and on time. We also provide a large selection of customizable exercise apparel at competitive wholesale pricing. We have everything you need to outfit your gym or sports team, whether you are wanting to create the perfect look.