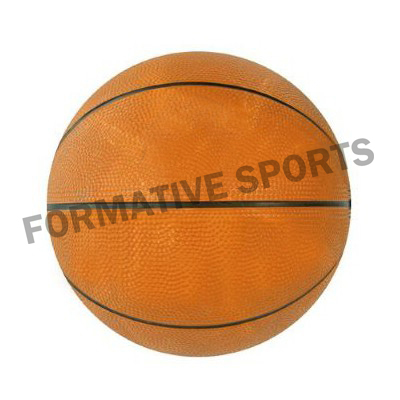 Here at Formative Sports, we have a wide variety of basketballs in stock, all of which conform to industry standards in terms of size and color. Our company is committed to offering the best quality Basketballs in USA. Our basketballs, which are made with genuine leather and subjected to rigorous quality control testing, are of the highest possible standard.
Basketballs Manufacturers in USA
All of the components in our basketballs are of the highest quality to guarantee their longevity. We are proud to be one of the leading Basketballs Manufacturers in USA. Whether you're a professional player or just trying to hone your skills, you'll find that our basketballs are a great fit. Our company is committed to offering the highest quality Basketball to our clients.
Custom Basketballs Suppliers in Australia
If you're looking for professional-grade basketballs, your search ends here. We also offer basketball personalization services. Delivery on time and friendly service are priorities for us as a leading Custom Basketballs Exporters in Australia. We are committed to offering our clients only the finest goods.