Basketball Uniforms To Bring Out Best Performance Of The Players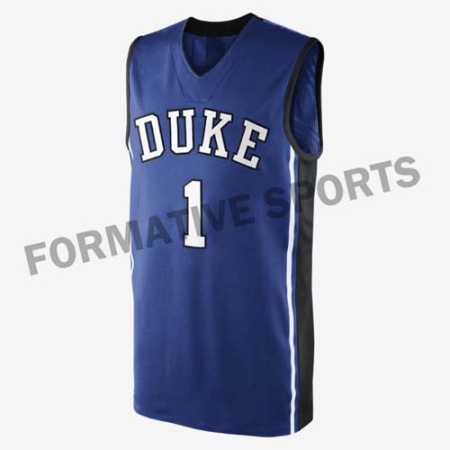 We all love to watch and play basketball game. The game is well known for its distinct characteristics like the rectangular court, the hoop and the ball. The teams gain points while scoring in the hop. The rule is simple. If the players shoot within the 2 pointer line, then the team will gain 2 points. The team will gain 3 points, if the shoot is made beyond the 2 pointer line.
Let me discuss the most important thing associated with this game. Yes, you are right! We will be discussing basketball uniforms. For every player, it is mandatory to wear the uniforms. This is basically the predefined guideline of the game. With this, the demand of impeccable range of outfits has risen exponentially. To clubs, the teams, the players, whether national or local, all require these for the game. In order to cater to their demands, the manufacturers are offering comprehensive range.
With the evolution of latest fashion trends, the designing of these have also changed drastically. In the past, no attention was paid towards the designing, color and other things associated with this. The teams used to prefer the simple outfits. But for now, everything has changed. The basketball uniforms manufacturers are now creating stylish range for the teams and players.
The psychology behind this is that it is the desire of every single person to look great. Attractive outfits will improve the confidence level of people. Keeping this philosophy in mind, the designers are creating outstanding range which will help in providing whole new looks to the players.
The customized basketball uniforms are also highly demanded in the market. This range includes peculiar features like team name, player name, logo, etc.
The most important part of the uniforms is basketball jerseys. The manufacturers are offering these in plethora of designs and shades. The game involves tremendous physical agility. So, the players demand for the comfy outfits.
In order to provide full flexibility to the players, the basketball jerseys manufacturers are creating their collections using high grade fabric like polyester. This is skin friendly fabric and offers full flexibility to the players while playing the game.