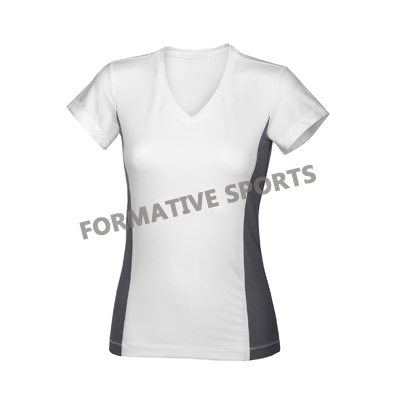 Formative Sports offers high-quality ladies' sports tops designed to maximize performance and comfort. We offer top-notch Ladies Sports Tops in USA. Our tops are made from breathable and moisture-wicking fabrics, ensuring that you stay cool and dry during even the most intense workouts. With a range of styles, colors, and sizes to choose from, our sports tops are perfect for any active woman looking to elevate her workout wardrobe.
Ladies Sports Tops Manufacturers in USA
We are reputed for offering a diverse range of premium-quality products that combine style and functionality. We are the premium Ladies Sports Tops Manufacturers in USA. Our sports tops are crafted with utmost care and precision, using cutting-edge technology and premium materials to ensure maximum comfort, support, and durability. We provide a strong commitment to quality and customer satisfaction.
Custom Ladies Sports Top Suppliers in Australia
We have a nationwide network of distributors who distribute our sportswear to retailers. We are the premier Custom Ladies Sports Top Exporters in Australia. You may count on us for high-quality sportswear at reasonable costs. We at Formative Sports deliver high-quality sportswear to our customers all over the world.