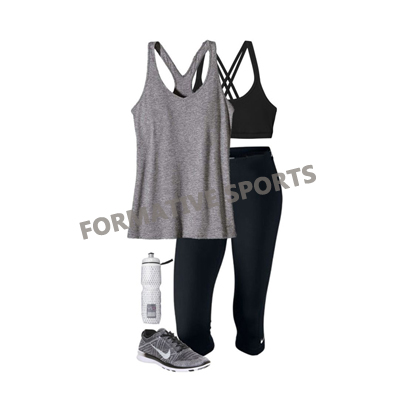 Formative Sports offers a wide range of women's gym wear that combines style, comfort, and functionality. We have the finest quality Womens Gym Wear in USA. Our collection includes leggings, sports bras, tank tops, and shorts, all made with high-quality, moisture-wicking fabrics to keep you cool and comfortable during your workout. The designs feature bold prints, flattering cuts, and adjustable straps for a customized fit.
Womens Gym Wear Manufacturers in USA
We offer women's gym wear that combines durability and comfort for a superior workout experience. We are the best Womens Gym Wear Manufacturers in USA. Our gym wear is made from premium materials that are built to last, ensuring that you get the most out of your investment. Our range is designed to provide maximum comfort during even the most intense workouts.
Womens Gym Wear Suppliers in Australia
We offer affordable women's gym wear with quick and reliable delivery. Our mission is to provide our customers with the best gym wear at the most competitive prices. With our premium quality fabrics and affordable prices, you can confidently work out in style. Our delivery is prompt and reliable, ensuring that you receive your gym wear on time. We are the renowned Womens Gym Wear Exporters in Australia.