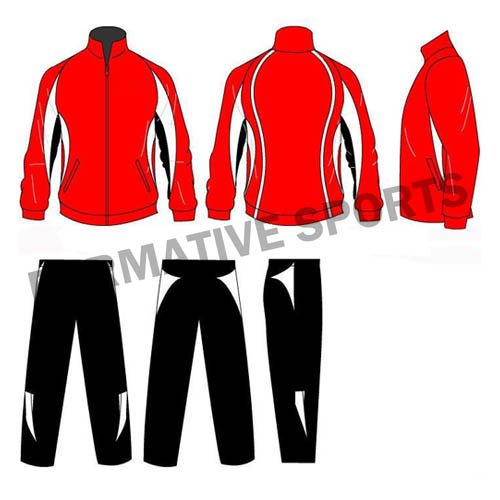 Cut and sew tracksuits are produced by stitching multiple pieces of fabric together to create a final product. Since the tracksuits can be created to exact proportions and with specified qualities, this technology allows for greater personalization. We provide the highest quality Cut and Sew Tracksuits in USA. Our tracksuits are composed of high-quality fabric that is lightweight, breathable, and moisture-wicking, so you can feel comfortable and cool even during strenuous exercise.
Cut and Sew Tracksuits Manufacturers in USA
Our tracksuits generally consist of lightweight and flexible materials to keep players comfortable while they play. We are the leading Cut and Sew Tracksuit Manufacturers in USA. Our cut-and-sew tracksuits incorporate a player's name and number to help fans, referees, and teammates identify them. Clients can select from a number of standard and customized styles.
Custom Cut and Sew Tracksuits Suppliers in Australia
Our finest cut and sew tracksuits are subjected to severe quality inspections to ensure that the uniforms are of the highest quality. We guarantee that these cut and sew tracksuits will be delivered on time. Formative Sports is one of the premier Custom Cut and Sew Tracksuits Exporters in Australia. When developing and tailoring our tracksuits, we take into account the specific needs of each customer.