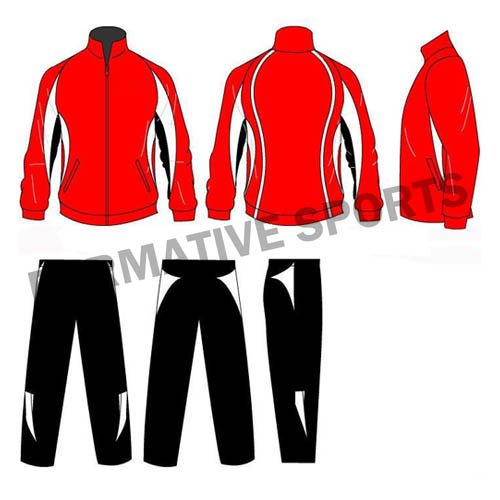 Cut And Sew Tracksuits
Cut and Sew Tracksuits – Best in Design & Comfort
Tracksuits are widely used by sports professionals, players, coaches and fitness freaks. To cater to the demands of the industry, we are bringing forth the awesome collection that is specially created as per the latest fashion trends. Our complete range is available in comprehensive colors & shades. Moreover, we are offering our clothing range in all standard sizes for men, women & kids.
Formative Sports is prominent Cut And Sew Tracksuits manufacturers & suppliers. Our range is available in standard as well as in customized designs. In the custom designs, the teams can easily get the color & shades as per their requirements. Our designers will give whatever designs players are looking for.
Custom Cut N Sew Tracksuit – Direct From the Factory
We manufacture our complete range at our in-house production house. It is fully loaded with state of the art machinery. Our complete range is manufactured using premium grade fabric which ensures full comfort & flexibility to the wearer. The advanced equipment are being employed in order to offer seamless finishing to the products. More, the quality assurance cell also tests our products during production to maintain the highest degree of quality in our products.
Global Shipping- In Stipulated Time Frame
We are foremost custom Cut N Sew Tracksuits suppliers & exporters. Banking on our advanced manufacturing facility, we are capable of completing the bulk requirements of the buyers. The clients especially from Australia, France, USA, UK, Canada, Singapore, and several other countries should place their orders. Owing to our trusted courier service, we are capable of entertaining requirements in the stipulated time frame.