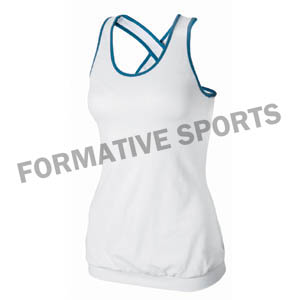 Tennis players need a particular kind of athletic shirt, so tennis tops are tailored to their requirements. Formative Sports is committed to offering the best Tennis Tops in USA. Lightweight, breathable, and moisture-wicking fabrics like polyester, spandex, and nylon are commonly used in the making of these tops. We offer high-quality tennis tops in a variety of styles and colors at affordable prices.
Tennis Tops Manufacturers in USA
Tennis players commonly wear these tops while competing. Our company is the prominent Tennis Top Manufacturers in USA. All of our tennis tops are constructed with high-quality materials that are suitable for customers with a wide range of skin tones. Our company has invested in cutting-edge tailoring technology, which not only ensures a high-quality final product but also its longevity and dependability.
Custom Sublimated Tennis Team Tops Suppliers in Australia
To ensure that the final products in our extensive range of tennis tops are of the highest possible quality and standard, we subject them to rigorous quality control procedures. We promise that you will receive your tennis uniforms on time. If you are looking for Custom Sublimated Tennis Team Tops Exporters in Australia who have the highest level of credibility, you can rely on us.