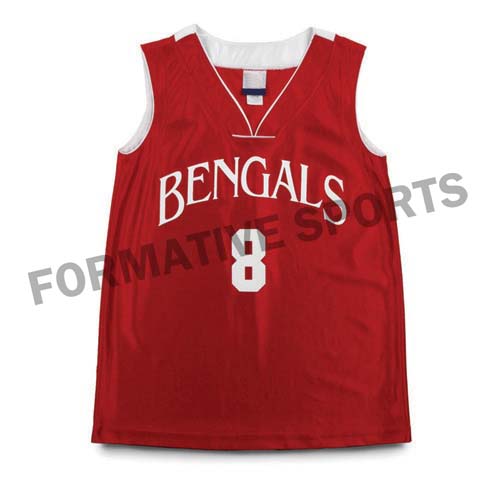 Basketball Uniforms
Awesome Collection of Basketball Uniforms For The Invincible
Formative Sports is fast-growing Basketball Uniforms manufacturers from Pakistan. In the rapidly changing trends, we are creating, innovating, and improving our Basketball Uniform to stay giant in the free market. We are passionate in presenting specially designed sportswear with the beautiful look and feel to dress you on the ground and at your home. Our manufactured clothes are fabricated and stitched with quality fabrics so that you can feel supported during your play. Decent look with dynamic expression at ground makes players confident at the ground. You can contact us for any custom designed and fabricated clothes that suit your expressions.
We are known worldwide for introducing latest stylish basketball uniform on the market surface. Compare our model design sportswear with your imagination.
Our reputed name in the Custom Basketball Team Uniform Suppliers who have been into this business domain for more than a decade. Since our inception, we have worked hard o bring the best customized rigging and uniform clothing. Once we were a small store located in Pakistan, we are now currently a well established manufacturing facility fully equipped with state of the art machinery and technology to cater to the customized requirements.
The customized collection of basketball Jersey at Formative Sports is highly demanded by professional and non professional players. Our uniforms can be designed as per the expectations and requirements of the team or individuals. We want to enliven the true spirit of game and lend a unique identity to the players on field. Backed up with a highly competent designer team and quick customer support team, we put special emphasis on the accurate demands of the customers.
You can provide us the input for logo, team name, colors, uniform number and other designs through our website and our designers will take these details into account while designing the uniforms. It is best to mention every single detail while ordering to get accurate products at the end.