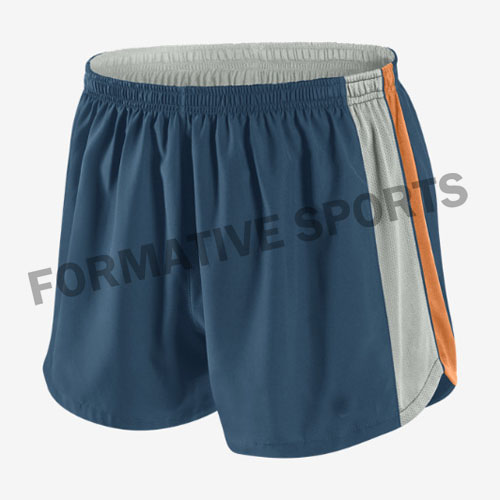 Athletes competing in field events will wear their regular running shorts. Formative Sports is committed to providing the best Running Shorts in USA. Our company provides an original collection of shorts, both cut and sew and sublimated. There is a wide range of sizes and colors available for these running shorts. To accommodate our global clientele, we offer both full and half-sleeve versions of these shorts.
Running Shorts Manufacturers in USA
We have a variety of running shorts available, each made with premium materials and modern manufacturing techniques. Our commitment to quality and customer satisfaction has made us a trusted name among the leading Running Shorts Manufacturers in USA. Runners and athletes all over the world prefer our shorts because they allow for maximum performance and comfort.
Custom Sublimated Running Shorts Suppliers in Australia
Professionally designed and manufactured running shorts at reasonable prices are what our team specializes in. The timely delivery of these running shorts is guaranteed. Customer service is a top priority at our company, and we back up our sales with stellar support. With our commitment to quality and customer service, we are renowned as the top-notch Custom Sublimated Running Shorts Exporters in Australia.