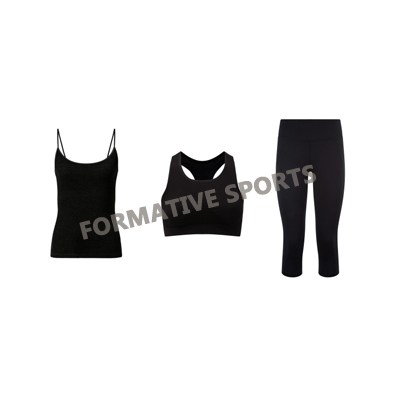 Formative Sports offers a wide range of workout clothes designed to provide comfort, functionality, and style. We offer premium quality Workout Clothes in USA. Our collection includes sports bras, leggings, shorts, tanks, and more, all made from high-quality, moisture-wicking fabrics that keep you cool and dry during even the most intense workouts. Our clothes come in a variety of colors and styles to suit any preference, and we offer sizes to fit all body types.
Workout Clothes Manufacturers in USA
Our expert designers and technicians employ cutting-edge technology and equipment to ensure that our gym clothing meets the highest quality standards. Being the leading Workout Clothes Manufacturers in USA, we strive to produce high-quality things that are not only comfortable but also durable and long-lasting.
Custom Workout Clothes Suppliers in Australia
Our products are shipped to places all around the world. We are the leading Custom Workout Clothes Exporters in Australia. We go to great measures to ensure that our products reach safely and on time. We also provide a huge assortment of personalized exercise clothes at low wholesale prices. We have everything you need to outfit your gym or sports team, whether you want to create the perfect look or not.