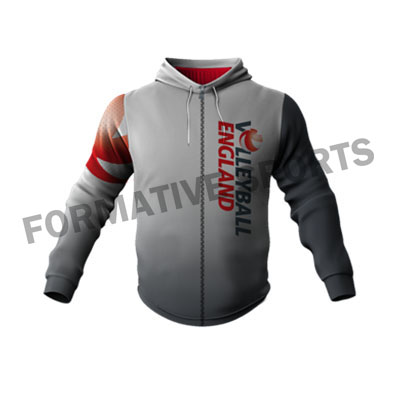 Formative Sports can create a professional and personalized look for your company with screen printing on hoodies. With high-quality materials and a range of colors to choose from we offer you the top-quality Screen Printing Hoodies in USA, to make your team stand out in any setting. The screen printing process ensures that your design will remain sharp and vibrant even after multiple washes. We offer affordable and efficient customization services to fit your needs.
Screen Printing Hoodies Manufacturers in USA
We offer comfortable and unique hoodies through screen printing. We are the chief Screen Printing Hoodies Manufacturers in USA. Our high-quality hoodies are made with soft and cozy fabric, ensuring maximum comfort for the wearer. The screen printing process adds a distinctive touch to the hoodies, creating a one-of-a-kind product that stands out from the rest. With a wide range of colors and designs to choose from, our hoodies are perfect for anyone looking for stylish and comfortable apparel.
Custom Screen Printing Hoodies Suppliers in Australia
We recognize the importance of pricing and on-time delivery, which is why our screen printing hoodies are reasonably priced to ensure customer happiness. We provide our customers with low-cost screen printing hoodies with rapid delivery and customizing possibilities. We are the premier Custom Screen Printing Hoodies Exporters in Australia.