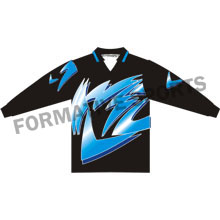 Soccer Uniforms
Finding uniforms and jersey is easy now when you get all under the same roof
The game of soccer requires a whole lot of energy, and that is why one should be very specific in the choice of the material or the fabrics used to make the soccer uniforms or jerseys. There is nothing that you do not get from us. We have an experienced team who deals with the making of the jersey.
The first and foremost area of concern is picking the right fabrics which give a player the comfort and makes him at ease when he has to toil for the 90 minutes match, which extracts the heft lot of energy and sweat. So the soccer uniforms have to be skin friendly and let the player feel comfortable.
We take up bulk orders and make sure that they are delivered well within the time frame, and the team organizer can remain at ease.
Packaging and Delivery of the products:
The sizes vary from small to 5XL, and we are sure that it matches the sizes for the players.
If any customization is needed, then we take thetime to understand the concept and implement them quickly in the uniforms and jerseys.
The goods are delivered packed in cartoons and wrapped in poly bags. It takes the maximum time of 7 days to reach you.
So stop worrying when it comes to soccer jerseys since you get them at the best rates with an assurance of the quality from the renowned soccer uniforms Manufacturers and Suppliers.