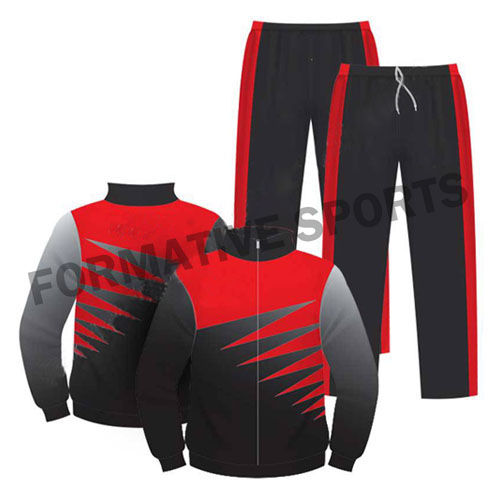 Tracksuits
Tracksuits: Designed in Creative Colors
The industry power broker Formative Sports presents swanky tracksuits at very reasonable prices. Our team works rigorously to introduce well fabricated and stitched quality tracksuits on the market surface and make it viral.
As we are a leading team tracksuits manufacturer and supplier, we provide wide range of tracksuits, which you can wear at the ground while playing or outside the ground for your casual appearances.
We are prime Custom Tracksuits Manufacturers from Pakistan. Our amazing range is available in comprehensive range of colors and patterns. Our complete range is specially created as per the latest fashion trends of the market while keeping in mind the diverse requirements of the buyers.
Available in Customized Designs
Tracksuit is a complete set of clothing that consists of a jacket and a trouser. Generally the jacket is with front zipper. The suit is designed to be used in sports at the time of training or practice period. This is thus considered ideal for the players when playing off field. Thus, the Tracksuits are also worn as a casual wear.
You can easily get customized designs from us. All you have to do is to provide us the requirements related to the designs and specifications. Our designers will offer you the designs of your choice.
Global Custom Team Tracksuits Suppliers & Exporters
We are amongst the top custom tracksuits suppliers and exporters. We are supported by the exceptionally solid universal system which guarantees opportune conveyance of your relegation. The interested clients should place their orders to get our products at competitive rates.
Features of Sublimation Tracksuits
Offered in various sizes & colours
Made up of rich fabric
Customized as per the client's requirements
Offered in multi-coloured prints
Offered in half and full sleeves
Moisture absorbent
Easy to clean
Perfect for all weathers
Shrink resistance
Materials used are following:
100% Polyester Microfiber
100% Polyester Taslan
100% Polyester Trinida