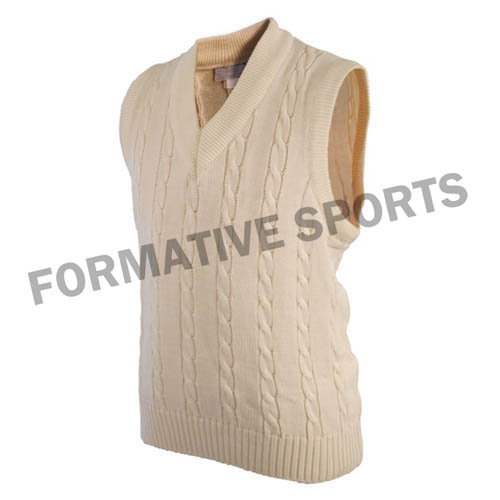 Cricket vests are an essential part of a cricketer's uniform, offering comfort and style while playing the game. Formative Sports is a leading high-quality Cricket Vests in USA, made from the finest materials and designed to meet the needs of players of all levels.
Cricket Vests Manufacturers in USA
We use premium quality fabrics such as polyester, cotton, and mesh to ensure that our vests are comfortable, breathable, and durable. Our Cricket Vests Manufacturers in USA are available in a range of sizes and styles, designed to suit the specific requirements of different teams and players. We also offer custom printing and embroidery services, allowing you to add your team's logo or name to your cricket vests and make them truly unique.
Custom Cricket Team Vest Suppliers in Australia
Whether you are a professional cricket team or a local club, Formative Sports is the ideal choice for your cricket vest needs. We offer Custom Cricket Team Vest Exporters in Australia, fast turnaround times, and exceptional customer service, ensuring that you receive the best possible value for your investment. Contact us today to learn more about our cricket vests and other products, and discover how we can help you take your game to the next level.