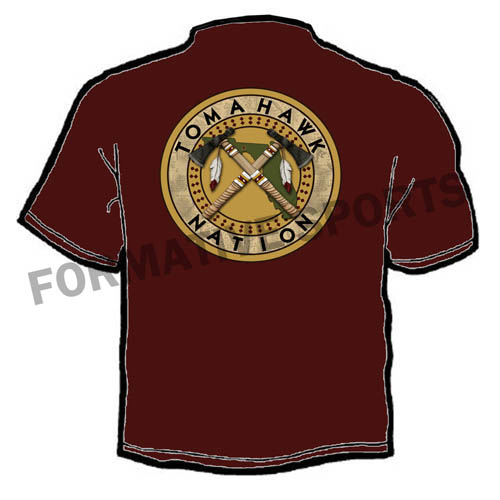 Screen Printing T Shirts
Get Exclusive Range of T Shirts
Formative Sports is reckoned in the market as reputed Screen Printing T Shirts manufacturers & suppliers. We are putting forth finish range which contains appealing plans and shades. Notwithstanding this, our designers have exceptionally made these according to the most recent design drifts in order to meet the desires of the purchasers.
The designs play a crucial role in making the clothing range more attractive. Our experienced designers create patterns using innovative thinking in order to give exceptional looks to the collection.
T-Shirts based on Screen Printing
We develop our clothing range at our factory. Our state of the art facility is loaded with advanced screen printing technology that helps in providing very impressive range of patterns on the fabric. Moreover, these patterns can easily withstand the tough conditions and don't lose any shine.
Screen Printing T Shirts Suppliers & Exporters
We are highly appreciated as global Screen Printing T Shirts Suppliers & Exporters. Relying upon our propelled international network, we are equipped for satisfying necessities of the worldwide business sector. The intrigued customers ought to get in touch with us to get our items. We are focused on conveyance your committal in due time.