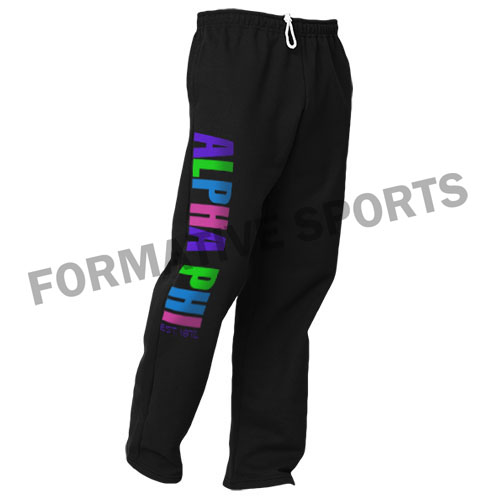 Formative Sports offers high-quality fleece pants that are comfortable, stylish, and perfect for sports enthusiasts. We provide the best Fleece Pants in USA that are made from premium quality fabric, ensuring maximum warmth and comfort during cold weather. We offer a variety of colors and sizes to choose from, making it easy for you to find the perfect fit.
Fleece Pants Manufacturers in USA
Our fleece pants provide exceptional comfort and warmth. Made from premium quality fleece fabric, our pants are soft, lightweight, and breathable. We are the chief Fleece Pants Manufacturers in USA. Our production process includes rigorous quality control measures to ensure that every pair of pants is of superior quality. Our fleece pants are perfect for casual wear, athletic activities, and outdoor adventures.
Custom Fleece Pants Suppliers in Australia
We recognize the importance of cost and on-time delivery, which is why our fleece trousers are fairly priced to ensure client satisfaction. We provide low-cost fleece trousers with prompt delivery and personalization options to our customers. Our mission is to offer the best fleece pants at the most affordable cost to our customers. We are the premier Custom Fleece Hoodies Exporters in Australia.