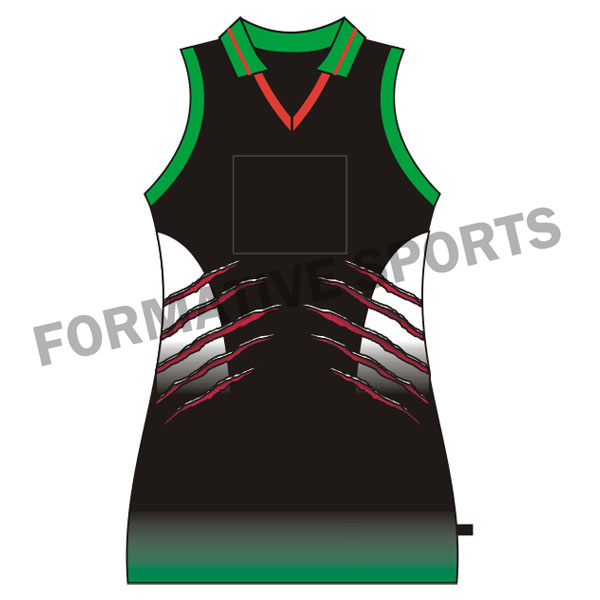 Netball Tops
Netball Tops – Get Winning Looks
We are offering the attractive range of Netball Tops. The collection is available in the comprehensive range of colors & patterns. Our complete range is available in all standard sizes. The designs of our collection are specially created as per new fashion trends.
Formative Sports is globally recognized Netball Tops manufacturers. We develop our clothing range using premium grade fabric. This is being done so as to offer full comfort & flexibility to the players. We have used excellent quality polyester fabric. It is light in weight and offers flexibility to players during the game.
In-house Production Facility
Our complete clothing range is manufactured at our factory. We are equipped with the latest technology. This ensures seamless finishing in our products. Our quality maintenance cell thoroughly tests our products prior to dispatch in order to offer new heights of excellence in our products.
Custom Netball Team Tops Suppliers & Exporters
We are global custom Netball Team Tops Suppliers and Exporters. We are proudly serving our products in several countries including Australia, UK, USA, Canada, South Africa and several other countries. We are backed by the reliable courier service that helps in the timely delivery of the consignment. Moreover, our complete product range is available at most competitive rates.