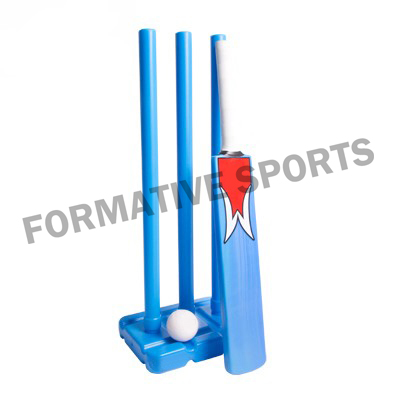 Traditionally played with a smaller ball and fewer players, beach cricket is a popular form of cricket game. The Beach Cricket Sets in USA that we provide comes with everything that is required to play the game on the sand, such as a bat, a ball, stumps, and sometimes even a playing mat that is designed to be used on the sand.
Beach Cricket Set Manufacturers in USA
The Beach Cricket Set from our firm is ideal for both beginners and experienced players. We guarantee that you will have a great time playing our Beach Cricket Set all summer long, and we take pride in being the best Beach Cricket Set Manufacturers in USA. This set comes with everything you need to play beach cricket right out of the box.
Beach Cricket Sets Suppliers in Australia
Our Beach Cricket Set features a durable bat, a cricket ball, and a wicket that is both portable and easy to set up. You need not worry about getting hurt because of the cricket ball. The best possible product is our top priority as the leading Beach Cricket Set Exporters in Australia.