What You Should Keep In Mind While Buying Soccer Uniforms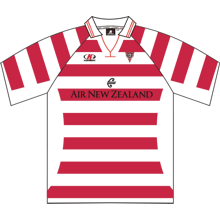 We all love the game of soccer. Because of the excitement and adventure associated with this game, people from all walk of life love to play and watch this game. Like all other games, this game also has some rules and regulations. The players have to follow these rules in order to play this game.
Let me discuss few things about soccer uniforms. The manufacturers are offering their collection in the comprehensive range of designs and patterns. They are doing so in order to meet the requisites of the buyers. The drastic change in the fashion industry has also influenced the designing of the costumes in the sports industry. Nowadays, every player wants to look impressive. For this, it is mandatory to wear attractive outfits.
For this purpose, the designers are creating the impressive range using advanced software. They are employing different color combinations in order to make the collection more fascinating. The software provides wide flexibility while creating impressive motifs on the fabric.
The soccer uniforms manufacturers are employing sublimation printing technology while providing high definition prints on the fabric. This is a digital printing technology which enables the manufacturers to offer impeccable designing experience to the players.
The most important part of the uniform is jerseys. These are provided with full customization in order to offer unique identity to the players. Some of the essential features offered in this collection are team name, player name, logo, etc. It is always recommended to buy directly from the soccer jerseys suppliers. This provides you the opportunity to get the outstanding range at most competitive rates.