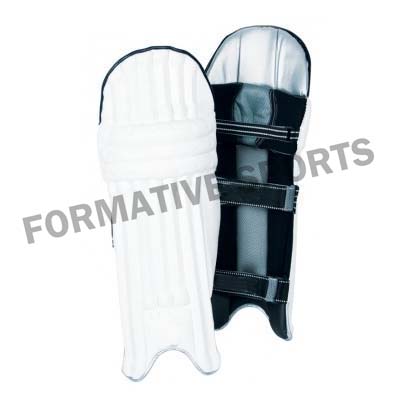 Pads designed specifically for cricket are an essential piece of equipment for any player. We provide high-quality Cricket Pads in USA that are designed to provide maximum protection to the cricketer. The hard leather ball can cause serious injury, so the batsman or wicket keeper wears these pads to protect their legs.
Cricket Pads Manufacturers in USA
It is common knowledge that Formative Sports manufactures quality sports equipment, and our cricket pads are no exception. We use premium quality materials in the process as a leading Cricket Pads Manufacturers in USA. Our cricket pads are constructed to withstand the impact of the ball while also providing protection for the cricket player's legs.
Custom Cricket Pads Suppliers in Australia
Our cricket pads are perfect for both professional and amateur cricket players who are searching for pads that are high in quality, durable, and offer the highest possible level of protection. We are also one of the leading Custom Cricket Pads Exporters in Australia, providing a wide range of pads in various sizes and styles. We perform stringent quality inspections on the cricket pads that our customers order before being shipped.