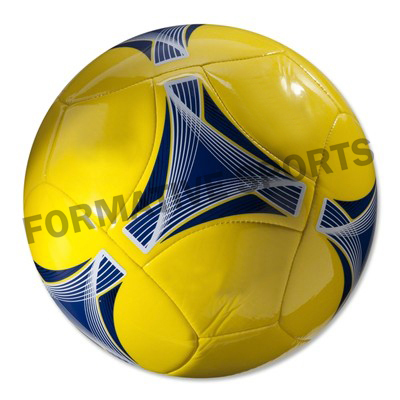 The use of training balls is an essential component of the equipment for any and every soccer team. Formative Sports is committed to providing the best quality Training Balls in USA at the best possible prices. These balls are intended to help players improve their skills in a variety of areas, including shooting, passing, controlling the ball, and dribbling.
Training Ball Manufacturers in USA
Our Training Balls are made to offer players of any level the best possible experience while training with them. We are the leading Training Ball Manufacturers in USA. We manufacture balls that are long-lasting and durable by using high-quality materials, and we provide a range of sizes and designs so that we can cater to a wide variety of training requirements.
Custom Training Ball Suppliers in Australia
Footballs, soccer balls, and so on are standard equipment for most sports' practice sessions. The use of PU and PVC in the construction of these ensures that they will last for years to come. We are the leading Custom Training Balls Exporters in Australia. Waterproof, durable, brightly colored, and aesthetically pleasing, our Balls come in a wide range of styles.