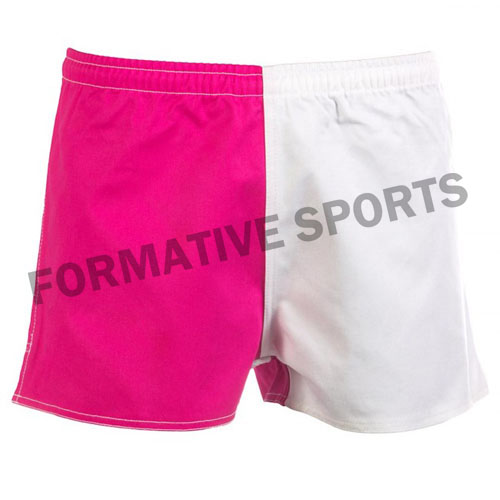 It's no secret that our extensive range of shorts, and in particular our rugby shorts, are renowned for their high quality all over the world. Formative Sports is committed to offering the best Rugby Shorts in USA. It gives us great pleasure to present an exceptionally varied selection to our valued clientele. The shorts offered come in a variety of stylish designs and one-of-a-kind color palettes.
Rugby Shorts Manufacturers in USA
Our shorts are built to last and provide you with the most comfort possible while still being as lightweight and durable as possible on the field. Our company is the most trusted Rugby Shorts Manufacturers in USA. Because of the premium fabric that was used in their fabrication, you can rest assured that these shorts are of the highest possible quality.
Custom Rugby Team Shorts Suppliers in Australia
Our extensive range of rugby shorts is put through rigorous quality control procedures to ensure they are of the highest possible standard. Our team works diligently to ensure that rugby uniforms are delivered on time. You can rely on us if you are looking for the most trusted Custom Rugby Team Shorts Exporters in Australia.