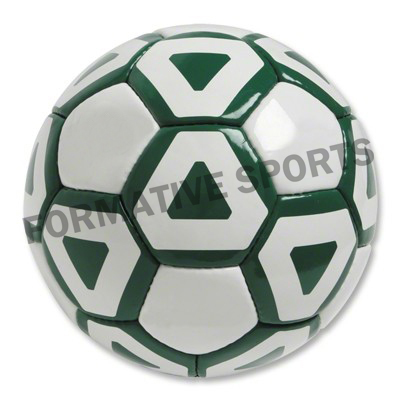 Match balls are specialized sports balls reserved for competitive play in organized competitions. Formative Sports is committed to offering the best quality Match Balls in USA at affordable prices. These balls are most commonly designed with the best quality materials and construction, as they require to meet the specific requirements and regulations of the sport's governing body.
Match Ball Manufacturers in USA
The superior performance of our match balls on the field is a direct result of the high-quality materials and cutting-edge manufacturing technology that go into their production. We are the top Match Ball Manufacturers in USA, providing high-quality footballs that are designed to meet the sport's exacting demands. This ball is perfect for both recreational and competitive play due to its durability and resilience.
Custom Match Ball Suppliers in Australia
We have a wide variety of Match Balls available to meet the needs of players of all skill levels and financial means. We take great pride in our commitment to quality and customer satisfaction as the best Custom Match Balls Exporters in Australia. No matter how much or how little experience you have, our knowledgeable staff is here to help.