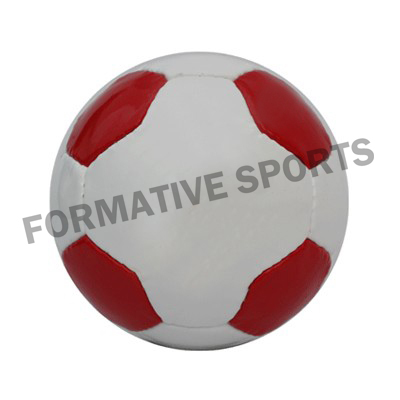 Mini balls are the type of promotional football that is used in many different types of games, to reward players who have done a good job. Formative Sports is the leading provider of high-quality Mini Balls in USA at the most economically feasible prices. These balls are available in a variety of sizes, weights, and colors to meet the needs of all sports enthusiasts.
Mini Ball Manufacturers in USA
We specialize in providing these Mini Balls in both standard and custom designs, and we make them using premium raw materials like PU and PVC. Our company is the best Mini Balls Manufacturers in USA. Our products, which come in a variety of sizes and colors, have been meeting the needs of our customers. These balls have passed stringent quality assurance testing to ensure they perform as expected.
Custom Mini Ball Suppliers in Australia
Our team of experts will work with you to design the perfect Mini Ball for your needs. We ensure the timely delivery of these premium-quality mini balls to our customers. We are the most trusted Custom Mini Balls Exporters in Australia. We are committed to fulfilling the sports ball requirements of our esteemed clients.