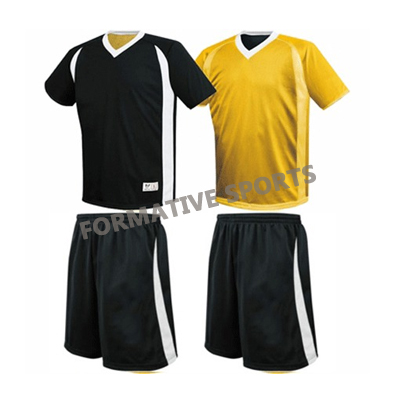 Athletic Wear
To perform at your best in Athletics, Formative Sports comes up with the explicit athletic wears. These athletic wears are designed to be sober and sophisticated. Formative Sports is reckoned as the best athletic wear manufacturers today. Athletic wears are the best fit for all types of Athletic stretches.
The exclusivity of Formative Sports lies in the choice of fabric:
The Formative Sports designers prefer to use the high-quality fabric made out of luxurious threads. All their products are resistant to color fading. Protection from the ultraviolet rays is the added tinge of Formative sports athletics wear. All these factors contribute to the firm being reckoned as the best athletic sports exporters.