AFL Uniforms: Having Comfort And Fitting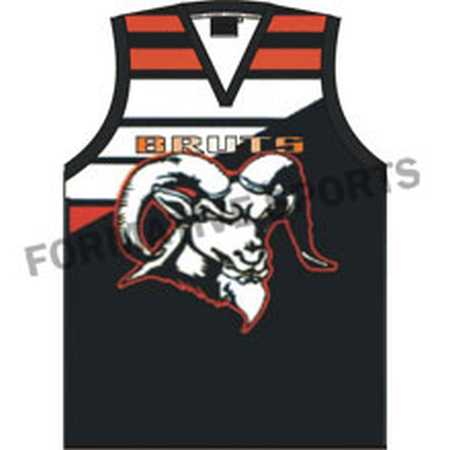 The game of American Football is widely played across America and Canada. The game has huge friend following. This game also involves uniforms as it is rule to wear these outfits during the game.
The American Football Uniforms Manufacturers are offering their collection in comprehensive range of designs and specifications. They are offering their range in attractive shades and designs in order to meet the demands of the players. Moreover, they are offering collection in standard designs which are crafted in the exact replica of designs of some of the popular teams.
The teams, nowadays, are more concerned about the looks and exclusivity. They need special collections so that their players not only look great on the ground but also offer their best performance. The philosophy suggests that appealing outfits help in boosting the confidence level, thus improving the performance of the players on the ground.
To attain this purpose, they need Customized American Football Uniforms. These are made to order collections and contain notable features like team name, logo, player name, etc. The manufacturers create these special collections based on the requirements of the teams.
The game involves lots of physical exertion. The players need very comfy outfits as they have to run, jump and play the game against the competitor. To provide them maximum comfort to the players, the manufacturers use polyester fabric. This is a very comfy fabric as it helps in providing full flexibility to the players during the game.
Contact Formative Sports - reputed AFL Jersey Manufacturers, to get customized range at competitive rates.