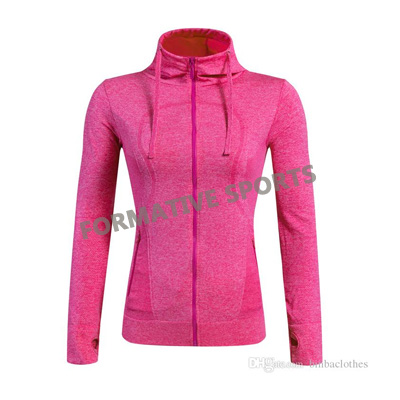 Formative Sports offers a stylish and comfortable women's gym jacket that is perfect for any workout routine. We offer the finest quality Womens Gym Jacket in the USA. Made from high-quality materials, this jacket is designed to provide maximum comfort and breathability, while also offering a sleek and flattering fit.
Womens Gym Jacket Manufacturers in USA
We offer women's gym jackets that are both comfortable and durable .Made from high-quality materials, our jackets provide maximum comfort during workouts.Features such as moisture-wicking technology and breathable fabrics keep you cool and dry during even the most intense workouts. With a variety of styles and colors to choose from, Formative Sports the premium Womens Gym Jacket Maufacturers in USA has the perfect gym jacket for every woman.
Custom Womens Gym Jacket Suppliers in Australia
Our jackets are made from top-quality materials and can be personalized with your company's logo or design. The cost of our jackets is competitive and varies depending on the quantity ordered and the customization options chosen. Formative Sports ensures timely delivery of your order, making sure that you receive your jackets in a timely manner. We are the leading Custom Womens Gym Jacket Exporters in Australia.