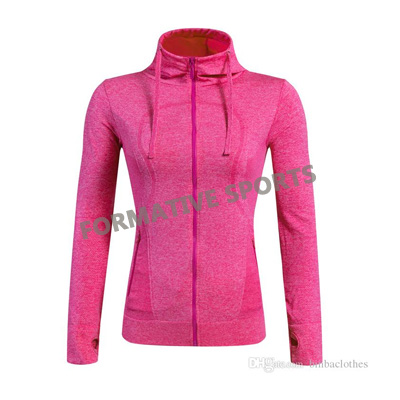 Womens Gym Jacket
Formative Sports now comes ahead with the Women Gym Jacket in Pakistan. Luxury and Sophistication defines the apparels manufactured at the Formative Sports. Above all, you receive exactly what you have asked for. The apparel customization feature enables the Formative Sports to serve customers with 100% satisfaction.
What is it that makes the women gym jacket from Formative Sports worthy of purchase?
Formative Sports specializes in outsourcing the best quality women gym jackets. You can choose for the explicit shades, colors, textures and material fabrics, for your customized Women Gym jacket. With their customer-centric approach, today Formative Sports serves as the best women jacket manufacturer in Pakistan.