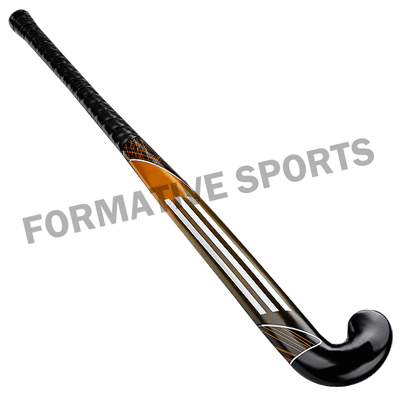 Formative Sports offers an unparalleled selection of Hockey Sticks, all of which are crafted from the highest quality wood available. Our company is committed to offering the best Hockey Sticks in USA. Our sporting good has garnered a great deal of praise all over the world thanks to the innovative machinery and tools that were utilized in its development.
Hockey Sticks Manufacturers in USA
When we make hockey sticks, we prioritize the use of high-quality materials and innovative manufacturing approaches. Our company is the leading Hockey Sticks Manufacturers in USA, serving both professional and recreational players. We stock a diverse selection of hockey sticks constructed from a variety of materials, including wood, composite, and carbon fiber, among others.
Custom Hockey Sticks Suppliers in Australia
Our hockey sticks are available in a wide range of configurations, including a variety of lengths, diameters, and constructions, making it possible for each player to locate a stick that is tailored to their preferred playing style and personal preferences. Our customers can also customize their orders. We are also one of leading Hockey Sticks Exporters in Australia, offering a diverse range of sticks to meet the needs of players of all skill levels.