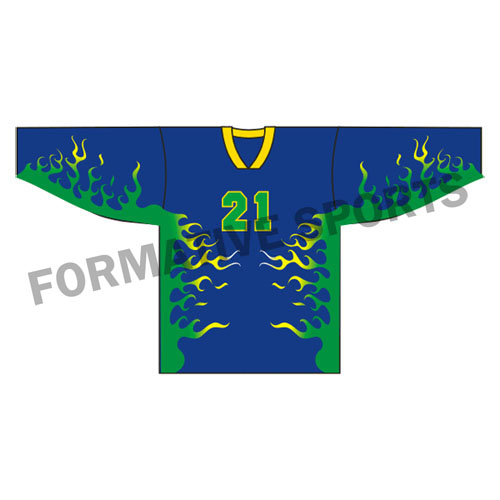 Ice hockey is a thrilling sport that demands speed, skill, and power. One of the most iconic parts of an ice hockey uniform is the jersey. Formative Sports is a high-quality Ice Hockey Jersey in USA that is perfect for players of all levels.
Ice Hockey Jersey Manufacturers in USA
Sublimated ice hockey jerseys are made using a dye-sublimation printing process that ensures vibrant, long-lasting colors. Our Ice Hockey Jersey Manufacturers in USA are available in a variety of styles, including sublimated and cut-and-sew options. At Formative Sports, we understand the importance of comfort and durability in ice hockey jerseys. That's why we use high-quality, breathable fabrics that are designed to wick away moisture and keep players cool and dry on the ice.
Custom Ice Hockey Team Jerseys Suppliers in Australia
Our jerseys are also built to withstand the rigors of the game, with reinforced stitching and durable materials that can handle everything from body checks to stick checks. We offer Custom Ice Hockey Team Jerseys Exporters in Australia. Our design team can work with you to create a custom look that reflects your team's style and spirit. We also offer a range of customization options, including team logos, player names and numbers, and sponsor logos.