Rugby Uniforms
Uniforms to match the - rough and rugged rugby games
The game of rugby is a very popular form of the game. The rugby uniforms should equally be breathtaking to match the spirit of the game intact. With us, you get to have a collection of the niche uniforms, and you need not be worried about the quality and the materials used.
We take care of the ones and get it manufactured so that they are friendly to the body of the players. The varied sizes match all the players of the team.
Moreover, the jerseys are all well customized to project the name of the club also. We also put in the names of the players if asked by the team along with the numbers.
What else makes us unique?
To match the weather, we choose the fabrics which suit the place the team is playing. We also use the modern technology in preparing the rugby jersey and use the innovative designs to make the uniform look exquisite.
Moreover, we have a team of experienced designers who are proficient enough to lend the suggestion to make the team look vibrant.
Hence with us, you get the premium kind of fabrics and the expertise to make the jerseys look vibrant and at the same time give the player the ease of playing the game and making us the premium Manufacturers and Suppliers of any kind of rugby uniforms.
Custom Sublimated Rugby Uniform – For Winners
Nowadays, it is the desire of every team to have a unique identity. We are best in catering this requirement of the players. Our experienced designing team with profound ability knows how to meet your expectations. Just provide us the design specifications and our designing team will give your team a unique identity.
Our complete range is manufactured at our manufacturing facility which is fully filled with state of the art facility. The use of advance developing equipment helps in providing perfect completing to our collection. Moreover, our top quality maintenance cell also assessments our products prior to delivery to maintain worldwide top quality standards.
Rugby Team Uniform Suppliers & Exporters With Global Shipping
As noteworthy Custom Rugby Team Uniforms Suppliers and Exporters, we are offering global shipping of our products. The interested clients should place their orders to get our products. Owing to our advanced manufacturing facility, we gladly entertain requirements of promotional buyers, teams, clubs, wholesalers & retailers. We are committed to fulfill your requirements in stipulated time frame.
We use sublimation printing technology while creating our range. This is a versatile printing technology which helps in creating amazing designs on the fabric. This game involves tremendous physical agility and is played under tough conditions. This is a versatile printing technology which enables us to create high definition prints. This technology use transferable paper which helps great flexibility in embedding computer made designs on the fabric.
Specifications Of Rugby League Uniforms:
Quality Transfer Printing
Custom Design, Sizes & Colour
No Fading
Made Up Of Rich Quality
Comfortable To Wear In Any Environment
OEM Service Available
Quick Details:
Place of Origion: Pakistan
Product Type: Rugby Uniforms
Style: Shorts & Jerseys
Size: Small to 5XL ( As per buyer's requirement)
Colour: Available in All Colours
Logo: Free logo designing as per your choice
Fabric: As per buyer's choice
Packaging & Delivery:
Packaging Detail: In Polybags and Cartons
Delivery Detail: Minimum 7 days of Order or Depend Upon Product Quantity
For more details please click on the links given below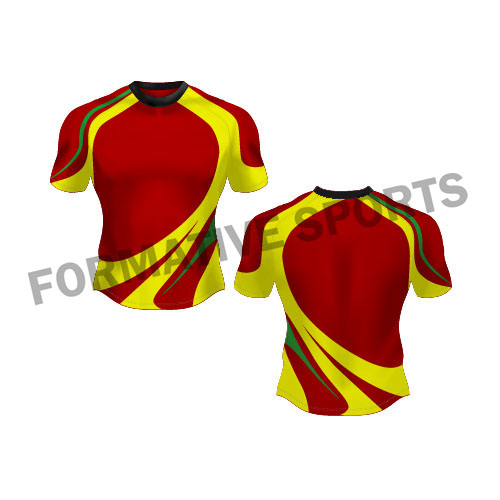 Sublimated Rugby Jersey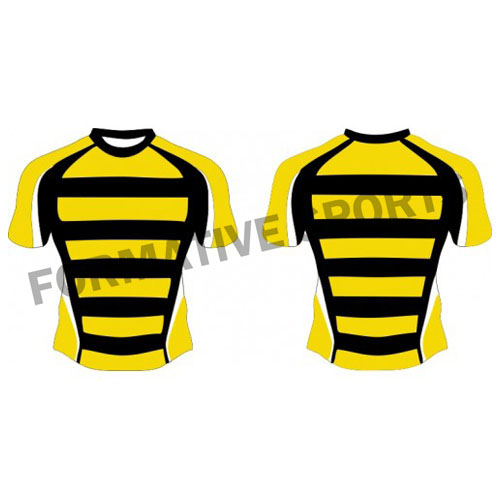 Custom Sublimation Rugby Jersey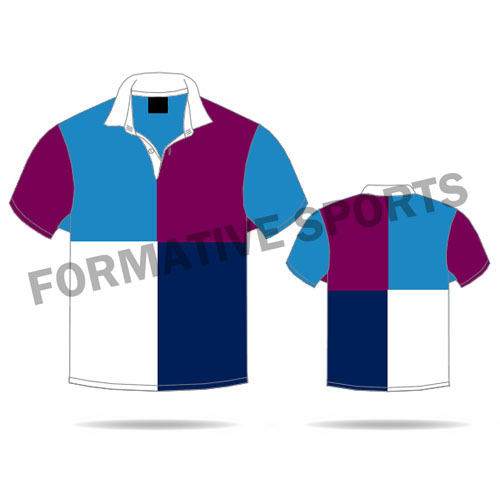 Sublimation Rugby Jerseys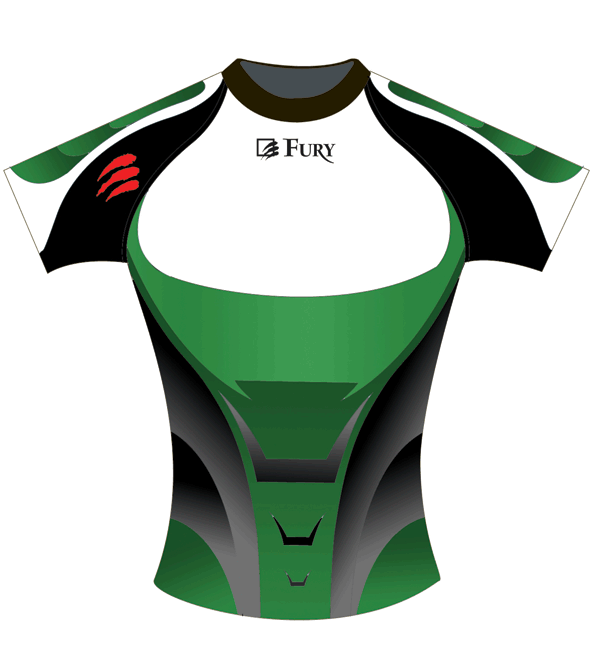 Sublimation Rugby Team Jerseys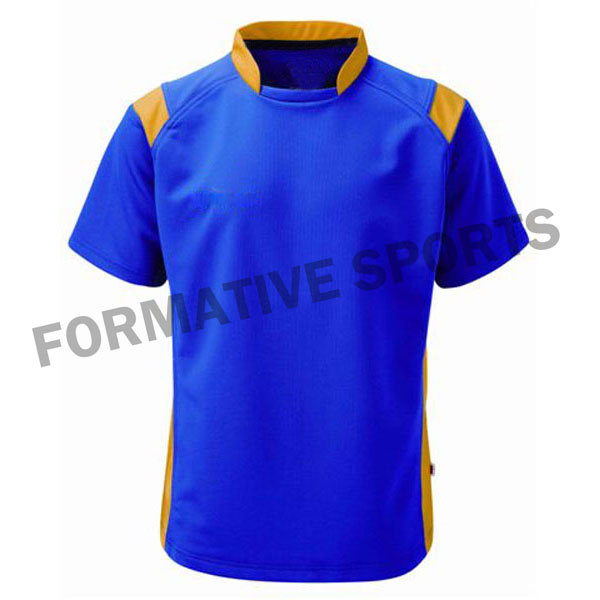 Sublimation Cut And Sew Rugby Jersey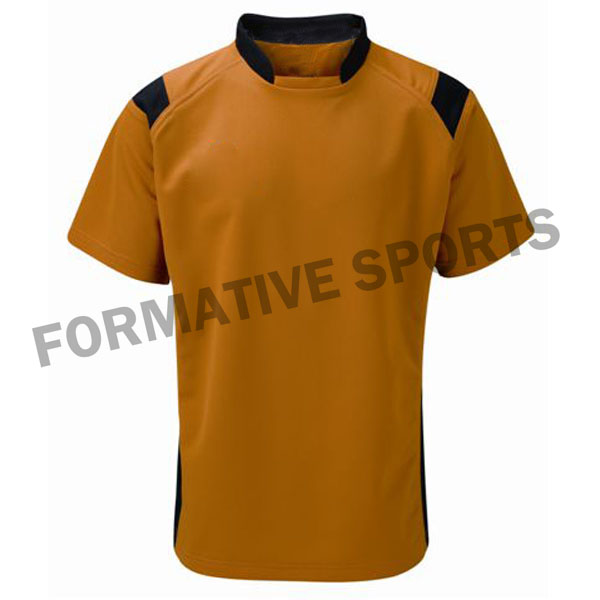 Custom Cut And Sew Rugby Jersey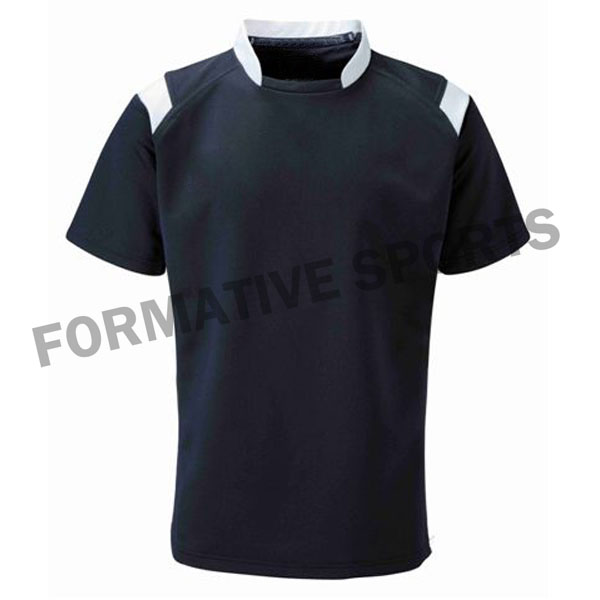 Cut N Sew Rugby Jerseys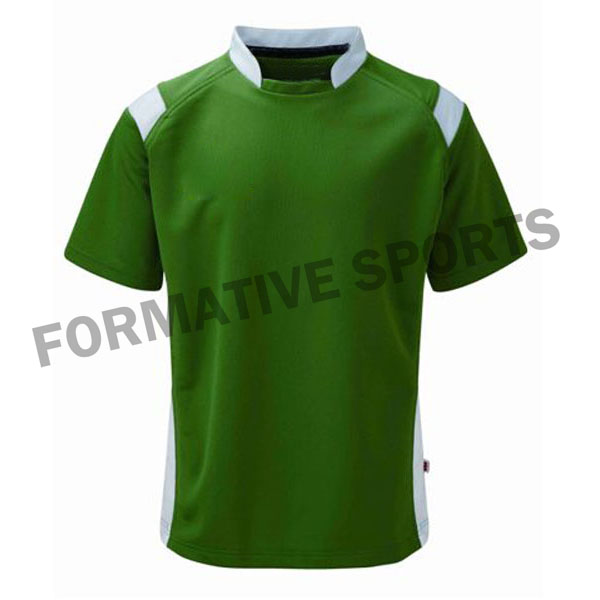 Cut And Sew Rugby Team Jersey
Formative Sports is one of the leading Rugby Jersey Manufacturers, Exporters and Wholesale Suppliers from Pakistan. We use 100%genuine fabric for manufacturing jerseys. To match the requirement of team players, our uniforms are also available in customized array that are especially designed according their size, length and colours. Rugby Jerseys are available with us in various logos, colours, prints, designs and patterns. These are demanded due to its fine stitching, quality fabrics, vibrant look, moisture repellent, etc. Hence, we are recognized as one of the prominent Manufacturers, Exporters and Wholesale Rugby Jersey Suppliers from Pakistan.
more...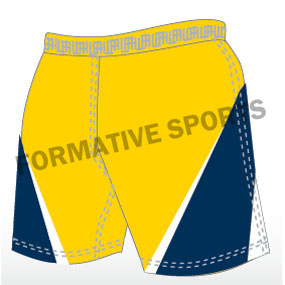 Custom Rugby Shorts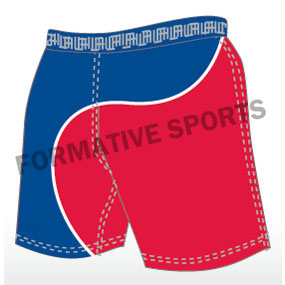 Sublimation Rugby Team Shorts
Sublimated Rugby Shorts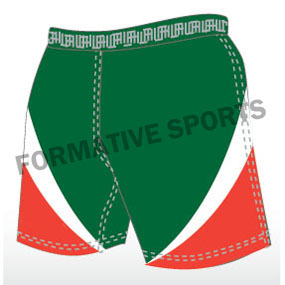 Custom Sublimation Rugby Shorts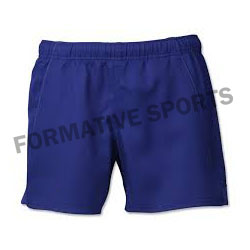 Sublimation Cut And Sew Rugby Shorts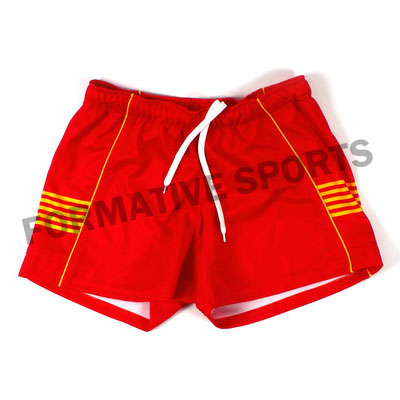 Cut And Sew Rugby Team Shorts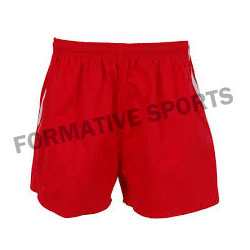 Sublimated Cut And Sew Rugby Shorts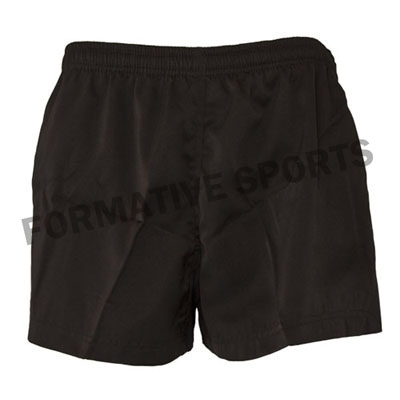 Custom Cut N Sew Rugby Team Shorts
Formative Sports presents Rugby Short that is manufactured using 100% polyester and with the help of advanced machinery. It is offered by us in different sizes and designs. We design these shorts in several patterns, prints and colours that have been attracted by various clients in all across the world. Customer satisfaction is our foremost concern and to maintain our pace in the market, we also provide our Rugby Shorts in customized designs according to their preferences & specifications. Offering these uniforms in exclusive quality, we have carved a niche as one amongst the leading Manufacturers, Exporters and Wholesale Rugby Shorts Suppliers from Pakistan.
more...