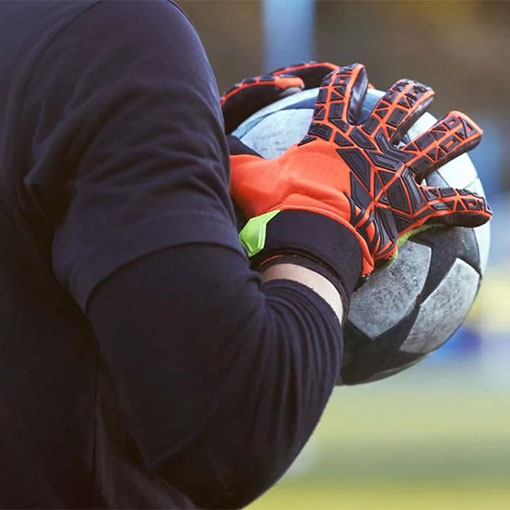 Goalkeeper Gloves
Welcome to Formative Sports - leading manufacturer & exporter of wide range of Goalkeeper Gloves. We offer custom made as well as own designs of Soccer Goalkeeper Gloves to our customers from all over the world.
QUALITY OF MATERIALS
We only use German latex of the highest calibre and create all of our own custom designs for gloves, ensuring quality on par with the finest international brands.
OWN PRODUCTION
Formative Sports can ensure exceptional quality because it has complete control over the manufacturing of every pair of gloves, from prototype to completed item.
PROFESSIONAL EXPERIENCE
Mr. Rahim Mumtaz Minhas, the brand's founder and a goalkeeper with extensive sporting expertise, is aware of every need that a goalkeeper has.
EXCLUSIVE DESIGN
Each glove model has a distinctive design that was created especially for Formative Sports based on current fashion trends.