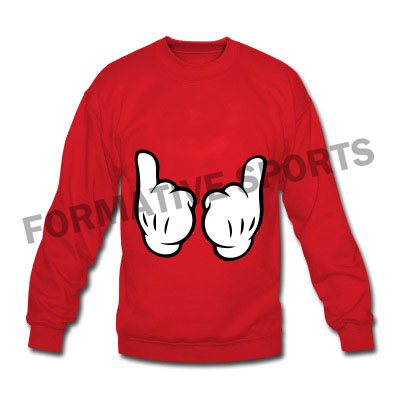 Formative Sports specializes in providing high-quality sweatshirts that are perfect for sports teams, corporate events, and casual wear. We offer the best Sweatshirts in USA that are made from top-quality materials that are both durable and comfortable to wear. Our custom sweatshirts can be personalized with your company or team logo, making them an excellent way to promote your brand while keeping your team warm and comfortable.
Sweatshirts Manufacturers in USA
We offer sweatshirts that blend comfort and distinctiveness for a unique appearance. With a wide range of colors and sizes to choose from, we can cater to any team or organization. Our sweatshirts are made from breathable fabrics and have a smooth, cozy feel that is ideal for casual wear or sporty activity. We are a premium Sweatshirt Manufacturers in USA.
Custom Sweatshirt Suppliers in Australia
Our sweatshirts are affordably priced since we recognize how essential pricing and rapid delivery are in keeping customers satisfied. We provide our customers with low-cost sweatshirts that can be rapidly supplied and customized. Our goal is to provide the greatest sweatshirts to our customers at the most reasonable prices. We are the premier Custom Sweatshirts Exporters in Australia.