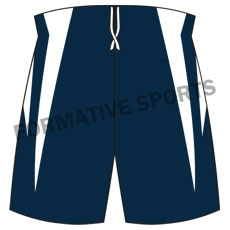 Cut and sew hockey shorts are made by stitching together individual fabric pieces instead of printing the design directly onto the fabric. Formative Sports is a high-quality Cut And Sew Hockey Shorts in USA that are designed to meet the specific needs of players.
Cut And Sew Hockey Shorts Manufacturers in USA
They are available in a wide range of colors and designs, so you can choose the one that best represents your team. Our Cut And Sew Hockey Shorts Manufacturers in USA are made using high-quality moisture-wicking fabric that is comfortable to wear and allows players to move freely on the field. At Formative Sports, we use the latest manufacturing techniques and equipment to produce cut and sew hockey shorts that are durable, long-lasting, and resistant to wear and tear.
Cut N Sew Hockey Team Shorts Suppliers in Australia
We also offer customization services that allow you to add your team name, logo, and player numbers to the shorts. Whether you are a professional hockey player or just starting out, Formative Sports has the perfect Cut N Sew Hockey Team Shorts Exporters in Australia. Our team of experienced designers and craftsmen can help you create custom shorts that are tailored to your specific needs and requirements. Contact us today to place an order or to learn more about our products and services.