Custom Team Uniforms Fit All Kinds Of Needs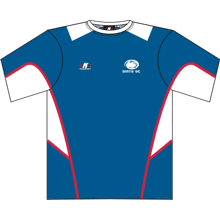 There are several teams and sports that require you to wear special uniforms and then there are some players that do not require them just to follow the standards but also make their teams stand out from the rest. Because, each team, irrespective of sports, is unique and plays a different game, it makes sense that they all have different demands when it comes to uniform designs. Uniforms help to create comrade within the team which promotes a feeling of unity and family like association.
Some teams want to have a uniform in their style and designs that shows their team name, numbers on their jerseys. Several sporting stores and team uniform suppliers carry uniforms and jerseys in standard form but come out to be useless if you ask them to design your own logo with them. With custom team uniform manufacturers, this becomes easier. They take the designs and then transfer it onto to uniform.
You can also have a mock up of these jerseys or uniform if you want to ensure that you are pleased before ordering the uniforms for the entire team. It allows you to check whether the design is as per your expectation or you will need some adjustments before completing the order. You can order n number of uniforms in different sizes with them easily.
To get the best quotes, consult 2 or 3 reputed custom uniform shops and make a comparison. Also do not forget to take the quality of clothing into account as well as number of days they will take to deliver the order.