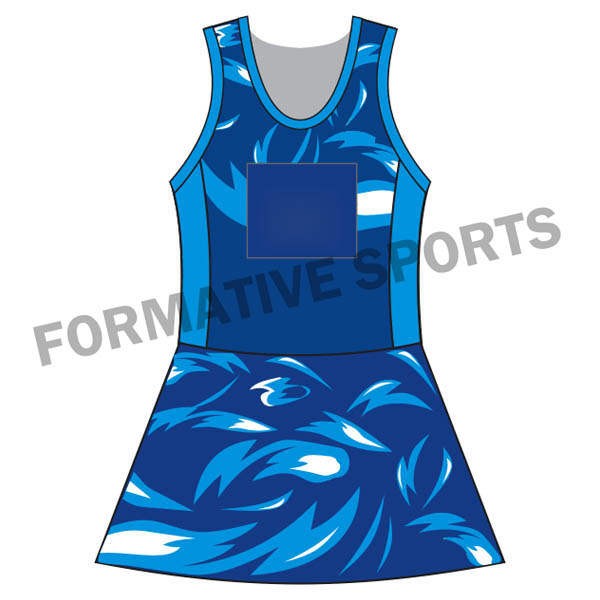 Netball suits are a crucial part of the netball uniform for players, providing them with the necessary flexibility and comfort to move around the court with ease. Formative Sports is a renowned high-quality Netball Suits in USA, offering a wide range of styles, colors, and sizes to meet the specific requirements of netball teams.
Netball Suits Manufacturers in USA
Our netball suits are made using premium quality fabrics that provide breathability, moisture-wicking, and stretchability, ensuring that players stay cool and comfortable during matches. We offer Netball Suits Manufacturers in USA, allowing teams to choose the best option that fits their budget and design preferences. Our sublimated netball suits feature vibrant and long-lasting colors, as the designs are directly infused into the fabric using heat and pressure, making them resistant to fading or peeling.
Custom Netball Team Suits Suppliers in Australia
At Formative Sports, we can also customize netball suits with team names, logos, player names, and numbers, using state-of-the-art printing and embroidery techniques. We pride ourselves on our quick turnaround times and efficient customer service as we are the best Custom Netball Team Suits Exporters in Australia, ensuring that our clients receive their netball suits on time and to their satisfaction.