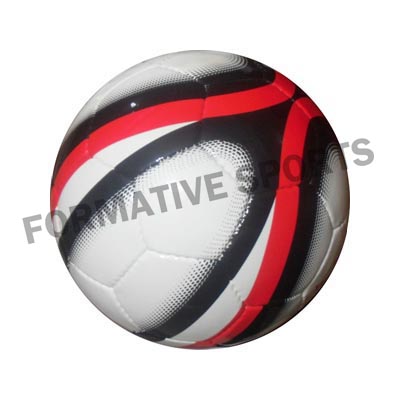 Sala Ball, also referred to as futsal ball, is a variant of football that is played on a more condensed field and typically played indoors. Formative Sports is dedicated to providing the best quality Sala Balls in USA at the most affordable prices. We have a wide range of sala balls in different sizes and colors available to suit your needs.
Sala Ball Manufacturers in USA
Our sala ball is a high-quality product designed to meet the needs of players of all levels. We are proud to be recognized as one of the leading Sala Ball Manufacturers in USA. The futsal Balls that we manufacture are extremely notable for their excellent characteristics, such as their sturdiness, standard designs and shapes, vibrant colors, and unmatched quality.
Custom Sala Ball Suppliers in Australia
Our Sala Ball is crafted to give players a firm grasp and responsive feel, letting them perform their moves with pinpoint accuracy. The ball is easy to control in both competitive play and solo practice thanks to its supple feel and even weight distribution. We understand the importance of having the right equipment to improve performance on the court as a reputable Custom Sala Balls Exporters in Australia.