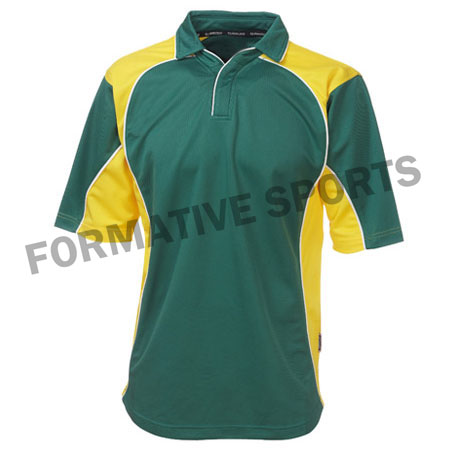 Custom sports uniforms are an essential part of any team sport. They not only give a sense of identity to a team but also promote unity, professionalism, and team spirit. At Formative Sports, we understand the importance of Sports Uniforms in USA, which is why we offer a wide range of options for teams and individual athletes.
Sports Uniforms Manufacturers in USA
We use the latest technology and materials to create uniforms that are not only functional but also stylish and comfortable. As a leading Sports Uniforms Manufacturers in USA, we specialize in custom sports uniforms that are tailored to the specific needs and requirements of our customers. We offer custom design services that allow our customers to choose from a wide range of colors, styles, and materials, ensuring that they get the perfect uniform that reflects their team's identity and personality.
Custom Sports Uniforms Suppliers in Australia
Our team of experienced professionals works closely with our customers to ensure that their custom sports uniforms meet their expectations. We offer fast and reliable shipping, easy returns, and competitive pricing, making us the go-to Custom Sports Uniforms Exporters in Australia. We are committed to providing exceptional customer service and support, and we are always ready to go the extra mile to ensure that our customers are satisfied with their purchases.