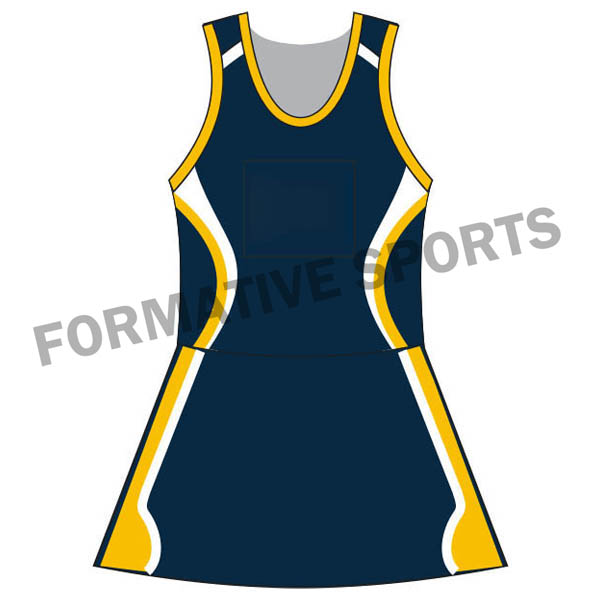 Netball Uniforms
Netball Uniforms – Offered in Amazing Designs
We are offering the awesome collection of netball uniforms. We have vast industrial experience and our team off designers fully understands the demands of the players. Our complete range is available in the plethora of designs & shades that are specially created as per the latest fashion trends of the market. Our designing team has developed these after thorough research & innovative approach so that it gives your team a true color.
Formative Sports is highly appreciated in the market as noted Netball Uniforms Manufacturers and Suppliers. We understand that comfort & flexibility is essential in order to offer the performance at the court. That's why, we use premium grade fabric while developing our products.
Sublimated Netball Uniforms: Offered in Customised Patterns
We develop our complete range using sublimation printing technology. This is a new age technology which helps in providing amazing patterns on the fabric. The main specialty of these patterns is that these can easily withstand tough playing conditions.
Custom Netball Team Uniform Suppliers & Exporters – Global Shipping Available
Formative Sports is globally recognized Custom Netball Team Uniform Suppliers & Exporters. We are backed by the reliable network that helps in delivering your consignment in due time. Moreover, our products are available at most competitive rates.