Customized Rugby Uniforms: Winners Will Like It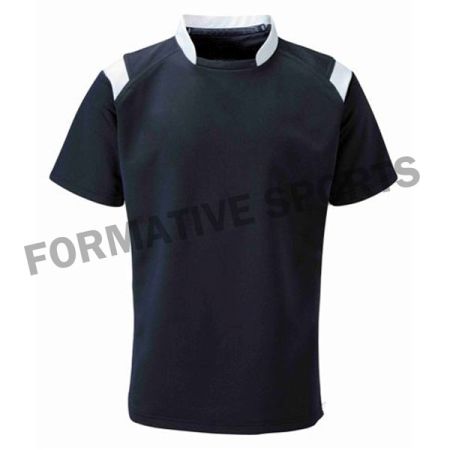 The game of rugby is known for the physical valour of the players. The game involves tremendous physical agility. The players need to run around in order to score the point. The players get exhausted while playing the game. At times, they get serious injuries which even put their career on stake.
In order to protect themselves from the injuries, it is mandatory for them to wear the protective gears. The most important gears of this game are the rugby uniforms. The manufacturers are offering their collections in premium grade fabric. The reason for this is that the game involves much physical exertion and the players need comfy fabric for the same. The most preferred fabric for this purpose is polyester fabric. This fabric provides full flexibility to the players. While wearing these outfits, they can easily run, jump and score without any difficulty.
Nowadays, the customized range is highly demanded by the players as well as the team. The rugby uniforms manufacturers are offering their collections in the composite designs. First of all, let me discuss what is "custom"? This means that these are specially crafted range in which the designs are provided as per the specifications of the teams. These outfits are characterised with the team name, logo, player name, etc. These are distinct characteristics which help in providing unique identity to the players and the teams.
The manufacturers are thriving hard to offer impeccable range to the clients. For this purpose, they are switching towards the advanced technology. One such technology which is widely used for this purpose is sublimation printing technology. This technology helps in offering impressive range of motifs on the fabric.
If you are looking to buy, every expert recommend to buy directly from the rugby jersey suppliers From them, you can easily get the range at competitive rates.