Best Jersey and Custom Fleece Hoodies Manufacturers in Pakistan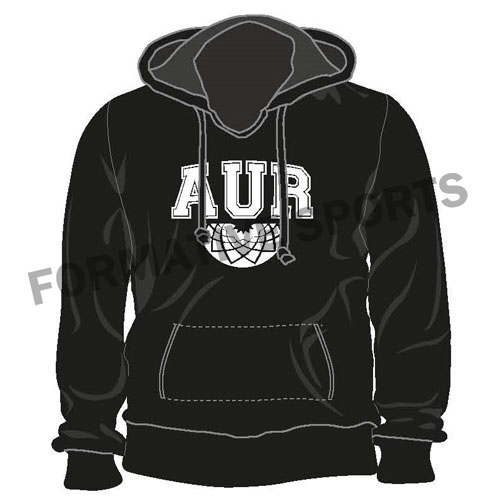 The Asian sporting giant, Pakistan, has been in the world of athletics and sports for ages now. It has been the proud motherland of the most elite lineage of athletes. In western-born sports like Rugby or soccer, Pakistan, however, isn't up to the mark and has been ranked 94th in the global rankings of Rugby. Still, Pakistan as a country has a secure place in the sporting world, especially when it comes to manufacturing sports goods and sporting apparel. The sports apparel industry of the country has metastasized to the extent that there are now exclusive Custom Fleece Hoodies Manufacturers with printed emblems of different franchisees.
Order customization
The local apparel industry of Pakistan has always been famous for its application of price-cutting methods that gives out uniforms and jerseys that are supplied to athletes of different sports all over the world. The local traditional markets of Sialkot have upped its standards and are going online. They have applied LEAN processes in their Sialkot factories, and the execution has propelled their sales hugely. It now takes lesser time to get a jersey or hoodie to be ready for use. This extra time has given industries a chance to try on customization of hoodies and jerseys to a great extent. Today, there are a variety of manufacturers in the market. Nevertheless, a huge array of options are present now, right from AFL Jersey Manufacturers to custom PSL Jersey manufacturers. Franchisees also visit custom fleece hoodies manufacturers for fan goodies and encouraging the brand.
Global Stronghold
The Pakistan-based jersey and hoodies manufacturing industry have even penetrated the foreign lands like European leagues and Australian leagues as well. The industries of Sialkot have grown into a center of trained and professional developers of sporting instruments and uniforms. The transformational journey from being general tracksuits manufacturers to Custom AFL Jersey Manufacturers has been game-changing for the Pakistani Economy as well. The foreign revenues earned from these ventures are huge and proving to be helpful in reviving the failing economy. The fleece hoodies manufacturers stay busy all-round the year through online orders as hoodies are the new fan trend.
How does the future of it look like?
The key players of the industry had analyzed well when they made the strategic move of being the backend merchandise partners of specific franchisees rather than openly selling their apparel to the patrons. With sporting leagues and league rivalries increasing day by day, customization is considered as the key to a loyal fan's heart. Hoodies from the brand's own custom fleece hoodies manufacturers stand out as a product of pride and adoration for supporters and fans. The locals have seen this fan craze very well, and hence, Pakistani markets now have custom EPL to custom AFL jersey manufacturers. The industries are diversifying with the changing times and getting more pinpointed rather than being an ace in every domain. Therefore, it is quite pivotal to form one's niche and work on developing it. Pakistan is relishing this skyrocketing of its apparel industry.