All about Buying the Right Basketball Jerseys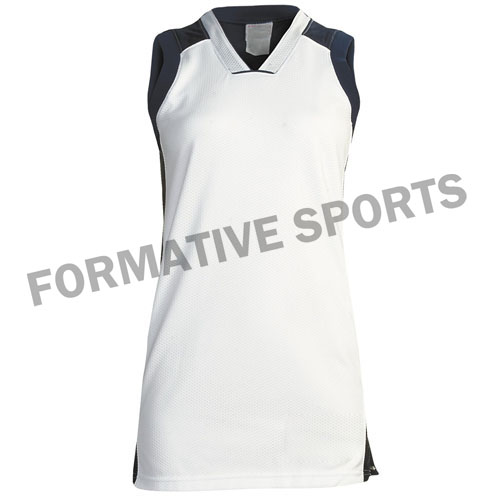 Success in basketball like in any other game is largely determined by the uniform the players end up choosing for themselves. Right from comfort to size there is at once a variety of factors which can invariably affect performance.
Everything which Contributes to the Making of the Right Jerseys
Come to think of it...what if the size of the jersey has gone horribly wrong for the player? Let us tell you a large part of his concentration will be diverted. His entire focus will be shifted to adjusting his jersey which in turn will affect his game.
Comfort is an equally significant factor. While size determines comfort to a large extent, it is the material or the fabric of the jersey which actually ends up affecting comfort in a major way.
The best Basketball Uniforms Manufacturers ensure that they are investing in the most comfortable sweat absorbent fabric like polyester so that users get the best of what they are paying for.
Things to Remember before buying Basketball Jerseys
Right from the quality raw materials to the advanced machinery these manufacturers have got everything telling you that you are actually investing in the right product. Are you looking for quality basketball shorts, jerseys and singlets? If yes, then do make sure that you're leaving no stone unturned to check the credentials of the manufacturer thoroughly before putting your money in their products.
Don'ts of Buying Basketball Jerseys
Ideally you should put your money on the products of manufacturers who command several years of presence in the industry. Though their experience should not be regarded as an absolute factor determining your choice of the manufacturer – it can be taken as a kind of yardstick nonetheless. If a manufacturer has managed to survive so many years in the industry then they must have been able to do so because they have successfully addressed and overcome challenges associated with growth.
However, under no circumstances should you end up believing that you can choose a company just because it has experience. Please make sure that you're surveying other factors including the kind of reviews they have got, whether – at all – they have actually been recommended by one of your peers or not etc.
It is imperative on your end to religiously avoid basketball jersey manufacturers who have not been successful in garnering good reviews. Don't settle for their products if they are telling you that they are one of the best. Don't settle for their products if they are telling you that their price tags are unmatched.
Additionally, do make sure that you are not unwittingly settling for a manufacturer having limited options to offer in terms of designs. Choose the ones delivering flawless custom orders.
So, mentioned above are just a few pointers that you should ideally remember before you're settling for the products of basketball uniforms manufacturers. Keeping them in view will help you make an informed selection when it comes to basketball jerseys. Make sure you're only ticking the right boxes.