Basketball Jerseys Wear Customized Uniforms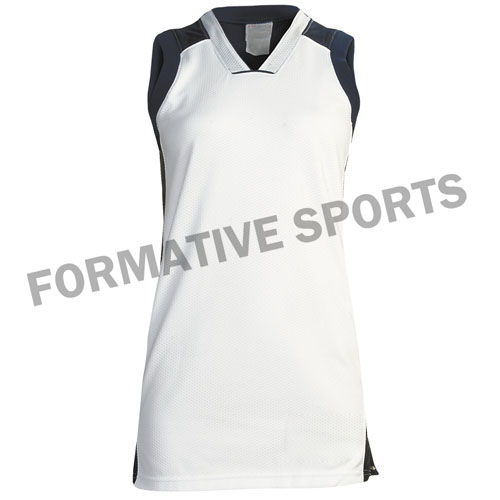 Basketball Jerseys - Wear Customized Uniforms
Any uniform creates a sense of unity, pride, teamwork and spirit among the team players and their supporters. They are not only made for distinguishing between different teams on the court but also create an identity for a team.
There are various basketball jerseys and uniforms available in the market and now they have also reached in the online world. With numerous Custom Basketball Jersey Manufacturers easily available online, one doesn't have to worry about leaving their house when buying a jersey. People who are interested in buying a jersey can have a wide range of options to choose like wholesale specialized basketball uniforms, specialized custom-made basketball uniforms, off the rack jerseys and limited-edited basketball jerseys. Many teams prefer to design their own uniforms with their team logo, name, colors, neck styles and numbers on the jerseys.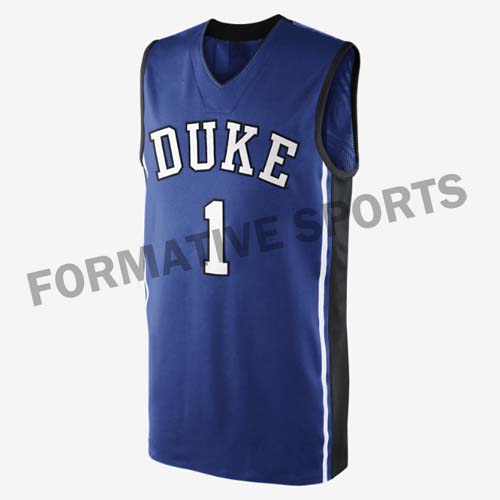 It is not like one will visit a sports outlet store and get various styles of basketball uniforms. Often one doesn't find what they are looking for in particular. This is why custom made t-shirt is a way better option. There are no worries about limited design choice when it comes to custom uniforms. These experienced Custom Basketball Jersey Manufacturers keep in mind the basic requirements players look for in their uniform. All one has to do is thoroughly explain them a few things such as the pattern, style, and design players want on their desired basketball jersey. These experts take the suggested design into consideration and put into the uniform of their customers' choice by fulfilling all the relevant points they asked for in their uniform.

The well-reputed T-Shirt Manufacturers will certainly deliver the best style and design for the team. Keep in mind the budget and other important points when choosing a firm or company. Formative Sports is known to be leading Manufacturers, Exporters, and Wholesale Basketball Uniform Suppliers. They provide good quality uniform according to their customer's choice.