How Formative Sports Differentiate Itself From Its Competitors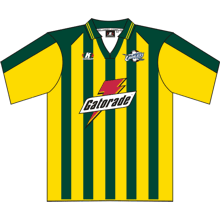 Offering the best quality Soccer Uniform as well apparels for other sports at the most competitive rates, Formative Sports, is a global leader among the manufacturers and exporters of sports apparels. This Provider offers the largest collection of sports apparels under one roof that enables the buyers to get an instant solution to their needs. Paragraphs underneath shall discuss how this provider differentiates itself from the other mediocre providers.
The provider that maintains that largest inventory on sports apparels
One of the key points that segregate this provider from the manufacturers of average merit is the massive inventory of sports uniform that this company has got. No matter you are looking for the Soccer Uniform, the uniforms for cricket or baseball or the sporting apparels for any other sports, you get the instant solution to your needs, approaching this company. The products feature extensive variation in terms of the size, color, and design. Likewise, it includes equally ravishing options for men and women. This is impossible for the mediocre providers to match this extensive variety.
Quality standing is always the primary point of concern
Since inception, the provider has given the maximum importance on the qualitative aspect of its products and it continues in today's time as well. Thus, buyers feel confident to deal with this manufacturer as they know they will never get apparels of inferior grades. This is one of the major points wherein Formative Sports enjoy an edge over its competitors.
24/7 dedicated customer support services
The worthiness of any provider, to the maximum extent, is determined by the extent and the quality of the support services it offers to its customers. In that regard, you are ought to rate this provider with a perfect-10 rating. AS the review suggest, the customers of this company are impressed and pleased with the 24/7 customer support services that the provider offers.
This manufacturer further enjoys the trust and reliance of the providers as they can execute the delivery of the orders within the committed timeline. The provider has got a global delivery network that enable it to deliver the apparels across the globe. These points earn Formative Sports, global reputation as a manufacturer and exporter of sports apparels.