What makes Formative Sports one of the leading Sportswear Manufacturers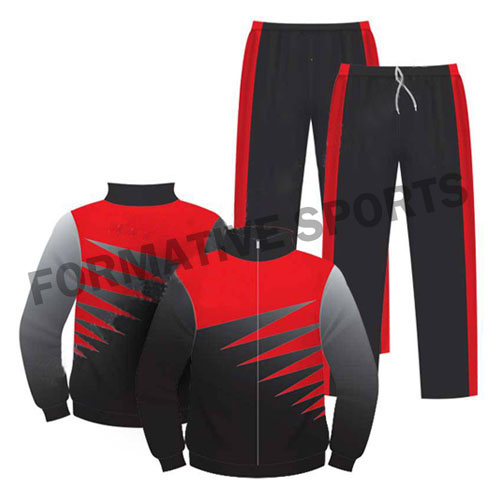 When it comes to the discussion about the top Sportswear Manufacturers, Formative sports enjoy the trust and reliance of its global customers. Offering the best quality sporting attires at the most reasonable rates, this provider prominently differentiates itself from the mediocre manufacturers and suppliers of sports apparels. Let's explore the factors that make this provider a special name.
One stop destination for the sporting uniforms for all the major sports
As one of the leading manufacturer of sporting uniforms, Formative Sports offer one stop availability of the uniforms for all the major sports like soccer, baseball, basketball, Cycling, Cricket, as well as hockey, to name a few. Hence, buyers get the availability of the necessary resources that saves their time and effort.
You are assured to get the best quality products
This manufacturer utilizes the best grade fabric to manufacture the sporting uniforms and these dresses feature exceptional perfection in making. Hence, the sports apparel from this manufacturer comes with assured qualitative standing. These dresses offer the highest comfort to the users that makes them to put the optimum performance.
You get the timely delivery of the orders
This provider maintains a massive inventory of products and hence, can ensure the timely delivery of the orders, even if ordered in bulk volume. The company has a robust framework to deliver goods across the globe and on receipt of the order, ensures that the products are shipped on an immediate basis. Hence, you will not have to keep waiting for the delivery of the products. It is for this reason that the retailers and suppliers of Sport uniforms prioritize to deal with this manufacturer.
This provider offers the chances for maximum customization of the standard products to suit the specific needs and requirements of the buyers. Most importantly, the provider adopts fair pricing policies and hence, buyers get the availability of the best grade products at the modest rates. Hence, dealing with this provider, buyers win the deals on the aspect of the product quality as well as the price. No wonder this company enjoys a leadership position among the Sportswear Manufacturers.